Harm and effect of picosecond laser freckle removal
Author:baishilf Time:2022-12-29 13:34:13
The efficacy of picosecond laser skin treatment is very good. Picosure laser machine is the nemesis of freckles, chloasma, pregnancy spots, and pigmentation, and is deeply loved by beauty lovers.
Bvlaser is a professional picosecond laser tattoo removal machine factory manufacturer, we have CE Certification picosecond laser machine for sale.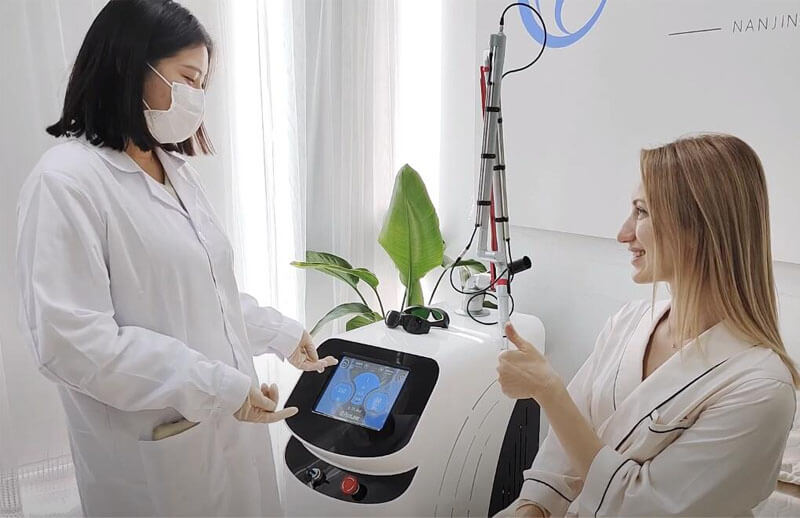 The effect of picosecond laser treatment
Neatcell picosecond laser is actually to act on the laser on a specific part. The shorter the pulse width of the laser, the stronger the instantaneous energy, and the less easy it is for the energy to spread around. It can accurately crush large pigment particles into fine particles, which can achieve the purpose of improving skin tone and removing spots. The most important point is that the energy carried by the picosecond laser can also reach the deep layer of the skin, stimulate the regeneration of collagen, accelerate the metabolism of the skin, and improve the problem of fine lines on the skin. In other words, picosecond can not only remove freckles but also have anti-wrinkle and skin rejuvenation effects.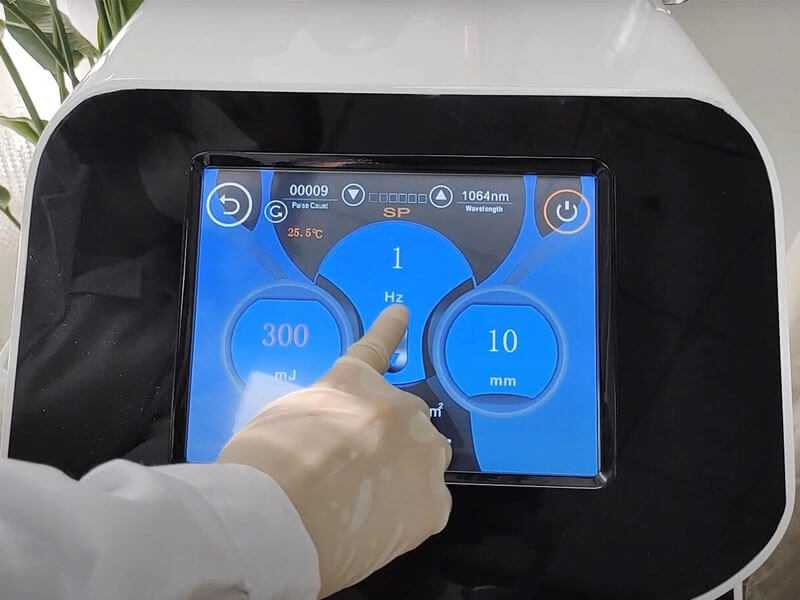 Will picosecond laser treatment harm the body?
Because the picosecond laser is a photoelectric equipment, you must go to a regular hospital to find a professional doctor for treatment. If it is not operated properly, it will bring some adverse consequences.
1. Possibility of burns
Skin burns occur in picosecond laser freckle removal, because the laser energy is adjusted too much during the treatment, and the skin cannot bear it, redness, swelling, blisters, and even burns of the subcutaneous tissue of the epidermis will appear.
2. Leaves scars
Generally speaking, due to its high accuracy, the size and depth of the treatment can be strictly controlled, and no scars will be left after the operation. However, if the burn is too deep due to improper operation (the operator is not professional enough, and the treatment depth and time are not accurate), it is easy to form depressed scars or hypertrophic scars. Once it occurs, it should be treated immediately.
3. Pigmentation
After picosecond laser freckle removal, the skin color becomes darker, some of which are caused by the stress response of individual skin types to laser stimulation, and postoperative inflammatory pigmentation. Pigmentation caused by choosing the correct laser freckle removal method is extremely rare, and it usually disappears on its own within 2-3 months after surgery, which is a temporary phenomenon.
The above situations are common sequelae after picosecond laser skin treatment. Although it is people's nature to love beauty, you must choose carefully when choosing picosecond laser treatment, and don't go to irregular places for cheap.