Picosecond aesthetic laser treatment VS photorejuvenation which is better
Author:baishilf Time:2022-10-28 14:52:11
Picosecond laser tattoo removal machine is the most common treatment for skin problems. The principle of picosecond laser is to decompose melanin in the body in a very short time through selective thermal absorption, and then excrete it from the body through metabolism. At the same time, collagen and elastic fibers are produced, so that the entire facial skin can be whitened, firmed and brightened. Picosecond technology that is being vigorously promoted by many medical institutions.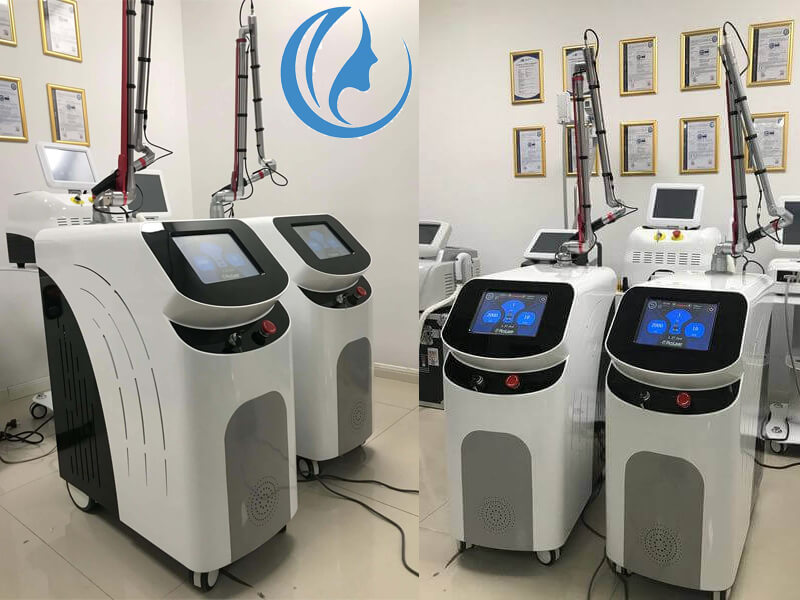 The basic principle of picosecond aesthetic laser treatment is to use the laser's receiving selectivity, aiming to not damage the skin tissue, through the photothermal effect generated by the photo-thermal reaction, it will be crushed and covered by macrophages. The speed of the picosecond laser is very fast, and the energy consumption is very small, and it will be "shattered" without damaging the surrounding tissue even if it is too late to make too many photothermal reactions. The target is "shattered" by light and heat before causing damage to surrounding tissue. So, picosecond lasers are faster, higher energy, less pain, and fewer sessions.
Bvlaser is a professional picosecond laser tattoo removal machine manufacturer, we have CE Certification picosecond laser machine for sale.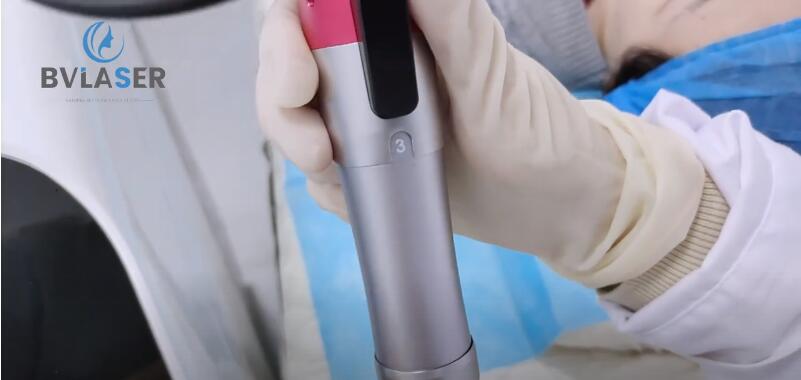 What are the advantages of picosecond laser
On the basis of the breakthrough in picosecond laser theory, picosecond aesthetic laser treatment has the effects of lightening, rejuvenating and whitening.
1. Deep spot lightening, lightening acne marks
Ultra-picosecond laser lightens the spots by irradiating the damaged skin with a laser, destroying it in an instant, making it small for easy swallowing and expulsion.
2. Whiten and rejuvenate skin, improve pigmentation
Ultra-picosecond can quickly restore pigment, strengthen the skin's tissue structure, improve the skin's barrier, and accelerate metabolism.
3. Tighten skin, shrink pores and improve fine lines
Ultra-picosecond therapy boosts the production of collagen fibers in the skin, firming the skin, reducing pores, repairing scars, and reducing wrinkles.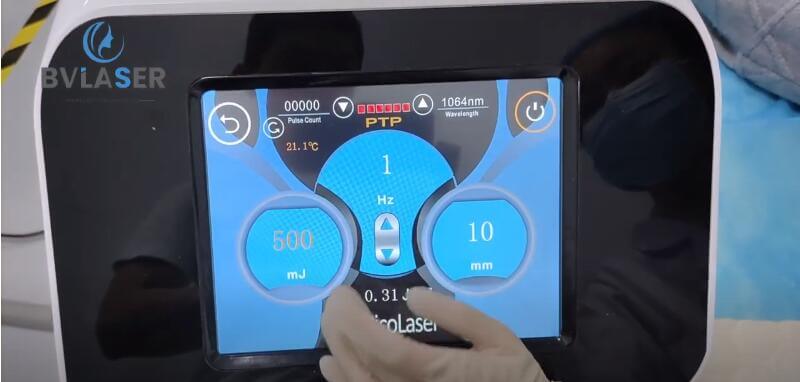 Picosecond laser treatment VS photorejuvenation which is better?
Picosecond aesthetic laser treatment is the best kind of freckle removal cosmetic surgery, and is deeply loved by the majority of beauty lovers. Like photorejuvenation, the whitening effect is better. Which one is better for picosecond laser treatment vs photorejuvenation?
1. For lightening spots, the effect of picosecond laser treatment is more obvious
Photon rejuvenation is mainly aimed at melanin on the surface of the skin. Picoseconds can penetrate deep into the dermis of the skin and attack melanin, which can effectively eliminate pigmentation.
2. For the skin, the picosecond effect is better
Picoseconds can promote the regeneration of collagen and elastic fibers in the skin, making the entire facial skin whiter, firmer and brighter. The advantages of super picosecond are all-round, which can effectively improve skin whitening, redness, lightening acne marks, skin rejuvenation, etc. And the price is low and the risk is low.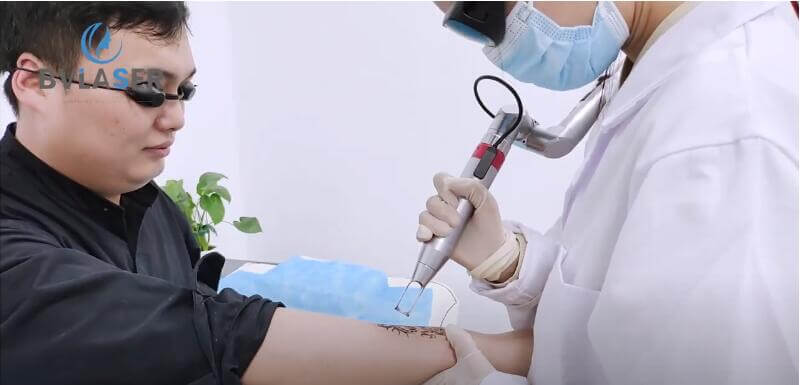 Care after picosecond laser treatment
Good care after picosecond laser treatment will help the patient recover as soon as possible and provide meticulous care to the patient.
(1) Reduce swelling and remove redness: After picosecond treatment, the skin will appear red and hot, and you can apply ice to soothe and moisturize the mask.
(2) Moisturizing and sun protection: Pay attention to sun protection after treatment to minimize the impact of sunlight on the skin. You can use sunscreen, sun hats, umbrellas, etc. before going out. Avoid sun exposure within three weeks of laser freckle removal, otherwise it will affect the effect of the treatment. To maintain a good mood, do not eat greasy and spicy food.
(3) For skin care, pay attention to maintaining moisture, and do not use irritating skin care products such as acid and alcohol.
(4) Skin Repair: Do not use cosmetics within 3-5 days. If the skin is broken, you can wait patiently until the scab falls off. Be careful to keep it clean during this process and don't expose yourself to the sun, otherwise it will turn your skin black.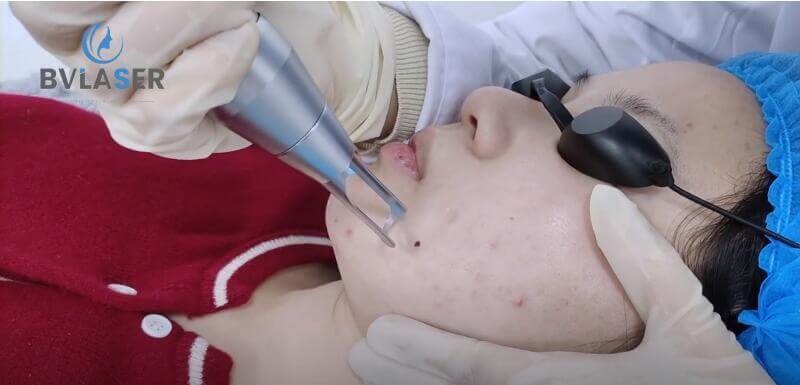 Who is not suitable for picosecond laser treatment?
Everyone wants their own beauty, but before that, you have to confirm whether this is good for you or not. For the following people, you'd better not do it:
(1) Patients with light allergies, skin allergies, inflammation, herpes, skin infections, and extensive trauma.
(2) Pregnant women and lactating women.
(3) Patients with high blood pressure, heart disease and diabetes.
(4) Recent treatment methods include: radiation therapy, injection of corticosteroids, oral vitamin A acid, etc.
Medical institutions often remind everyone to do sun protection within a week after surgery. But in fact, if you want to have good skin, you must always pay attention to sun protection, and carry out beauty and daily care at the same time, so as to achieve a multiplier effect with half the effort.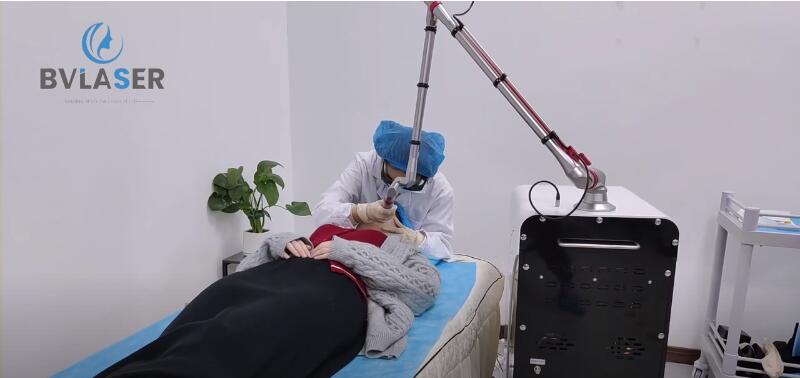 Picosecond laser treatment should be carried out in a regular medical institution. It is necessary to have a detailed communication with the doctor. It is best to find a doctor for an examination to determine whether you are suitable for picosecond laser treatment. It should be noted that the spots are light spots. Under normal circumstances, the spots we see are not real spots. Before doing the examination, you should see a doctor to determine what kind of spots it is, and then treat the symptoms! 
If you want to wholesale picosecond laser machine, warmly welcome to consult us.