Cryolipolysis fat freezing machine will be sent to Chile
Author:baishilf Time:2022-01-08 14:25:23
You can not refused a good Cryolipolysis fat freezing machine for you, even though it is so far from you.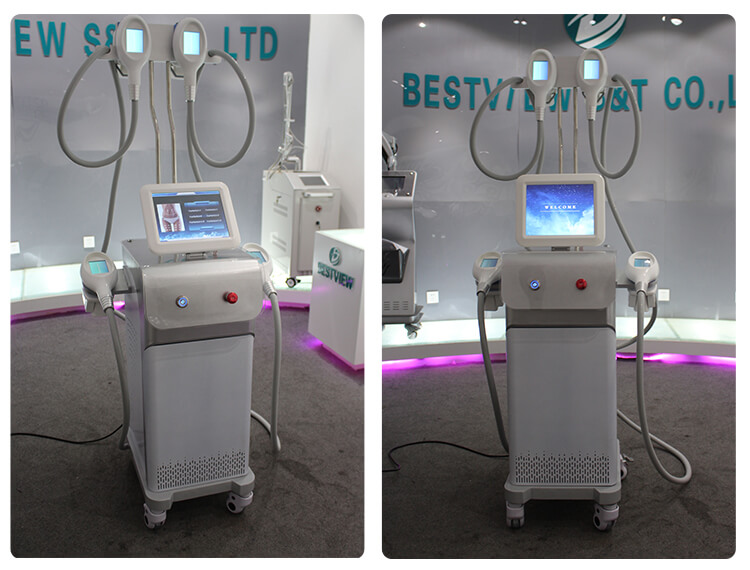 1, The latest technology in non-surgery mechanical beauty field
2, The most popular slimming way
3, 2 big+ 2 small handles for symmetrical treatment
4, First treatment can eliminate 26% fat
5, The newest generation Cryolipolysis machine, the most specialty! The most stabilization!!!
1.Completely safe and no side-effect
2.No anesthesia, no recovery time
3.Painless and relaxing treatment
4.No diet
5.Effective result can be seen after one treatment
6.Affordable treatment 
1,
Symmetrical treatment
, two same handles avoid risk of surface irregularities and asymmetry.
2. 4 handles can do multiple area treatments
  2 big for large area, such as waist and abdomen
  2 small for small area, such as arm and leg
3. 4 handles can
work together or separately
! It can be treated for 1~4 fat persons.
There are the reasons why many clients choose our Cryolipolysis fat freezing machine. For a good machine, not only it can bring you more clients and good reputation, but also make your machines long llifetime, and help you get rid of after-service.
There are more 19.000 KM between Chile and China, need 35-45 days by boat, 5-6 days by plane, 7-8 days by air express. There is no problem for distance, also for transport ways, Bestview can meet all your business need.