Analysis of the cryolipolysis slimming machine advantages and disadvantages
Author:baishilf Time:2023-05-17 13:56:18
Cryolipolysis is a medical aesthetic technique that uses freezing to break down excess fat in the body to achieve a slimming effect. This technique has a great popularity and many people feel confident and beautiful because of the success of this technique to lose weight. As we all know, the medical aesthetic industry has always been a hot industry and cryolipolysis beauty machine as a technique in the medical aesthetic industry, is also very popular in the current medical aesthetic field. Bvlaser is the best professional cryolipolysis machine, we have 360 cryoliposysis machine for sale.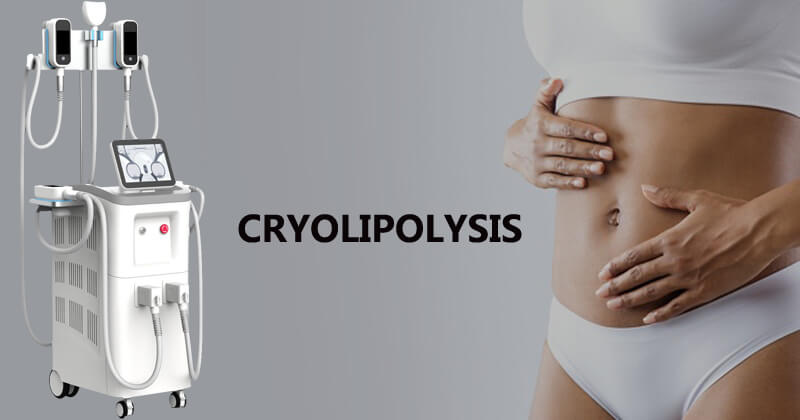 Along with the interest and implementation of this technique, the popularity of cryolipolysis continues to soar and has become a part of the medical aesthetic industry that cannot be ignored. However, at the same time, as the cryolipolysis industry has grown, more and more questions have apparently slowly surfaced.
These questions relate to the advantages and disadvantages of cryolipolysis, the risks and the people for whom it is suitable, and have attracted increasing attention. Therefore, it is important to understand the risks and limitations of cryolipolysis, as well as the principles and results of its implementation. So, in turn, we will present the scientific principles, advantages and disadvantages, possible risks, suitable groups, combined with our personal reflections and insights.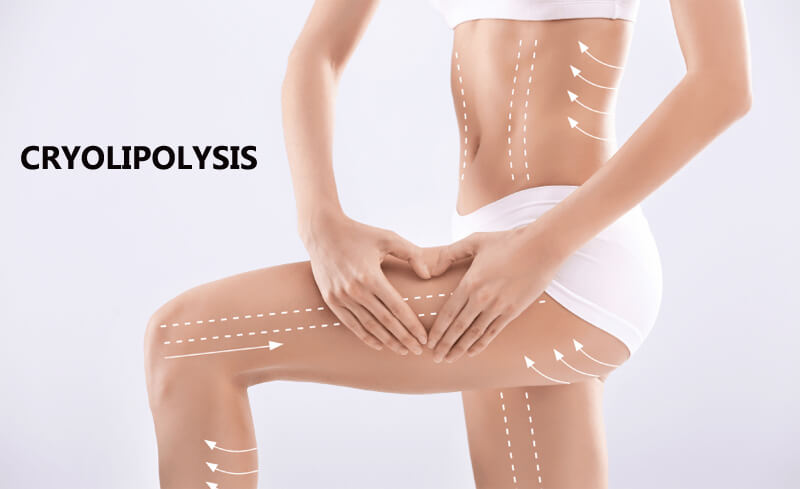 The scientific principles of cryolipolysis
In order to understand the principles of cryolipolysis, it is necessary to first understand the characteristics of fat cells. Fat cells are made up of small fat sacs that store energy and fatty acids. Cryolipolysis destroys these fat sacs by freezing them, allowing the fatty acids to drain out of the body naturally, resulting in weight loss. During cryolipolysis, the body is subjected to a specific temperature. This specific temperature reduces the size of the fat cells, making them fragile and brittle, and eventually leading to their death. After the fat cells have died, they are broken down and removed by the metabolic system over a period of time, resulting in the breakdown and removal of fat, accompanied by a beneficial skin tissue tightening effect. Although the Cryolipolysis technique appears to be very intuitive, in reality, its principles are much more complex. The operator needs to target different areas of the skin to shorten or lengthen the freezing time, to master the timing of the treatment and to refine the treatment using high-tech equipment. Therefore, even if we understand the general principles of the technique, it is essential that the cryolipolysis treatment is carried out under the guidance of a professional.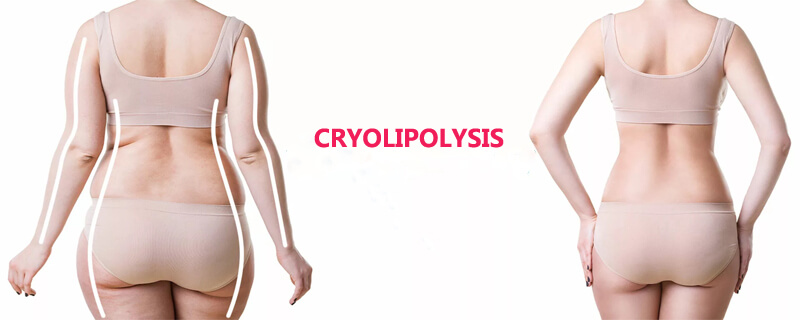 Analysis of the advantages and disadvantages of cryolipolysis
With the growing popularity of cryolipolysis, it is widely considered to be a safe, painless and non-invasive treatment. However, it does have some disadvantages and risks to consider.
1. Advantages of Cryolipolysis
Firstly, cryolipolysis aims to reduce excess fat on the body by breaking down fat cells in the body in a non-invasive way. It is less risky and less disruptive to daily life than traditional fat reduction methods, especially surgical fat reduction. Secondly, the Cryolipolysis technique does not require any special anaesthetic or recovery process and most patients can recover quickly within a short period of time. Finally, cryolipolysis can also provide a skin tightening effect, resulting in firmer and younger looking skin.
2. Disadvantages of cryolipolysis
However, cryolipolysis is not a perfect treatment. Critics argue that it does not address the underlying problem of obesity and poor lifestyle habits. In addition, the effects of cryolipolysis take time to show and the results are not always long-lasting. Some patients may need to undergo multiple treatments to achieve the desired results. In addition, cryolipolysis treatment can also lead to complications if patients are not adequately examined and assessed prior to treatment.
3. Safety assessment of cryolipolysis
The most important aspect of the cryolipolysis treatment process is the safety assessment. Although cryolipolysis technology is essentially a non-surgical treatment, intense soreness and swelling may occur after treatment. Therefore, it is important to assess the patient's physical condition and possible risk of complications prior to treatment. If potential risk factors are identified, the therapist may advise the patient to seek alternative treatment modalities. In addition, care must be taken during treatment to avoid chemical toxicity to the body and the adverse effects of excessive freezing. The use of cryolipolysis techniques must be done ethically and legally so as to ensure the safety of the patient.
Overall, cryolipolysis technology has both advantages and disadvantages and needs to be evaluated from several perspectives. As a safe, non-invasive treatment, cryolipolysis has become widely available and popular over the past few years. However, it is important that patients are fully aware of the advantages and disadvantages of the technique before undergoing treatment and that they are guided by a professional in performing cryolipolysis treatments.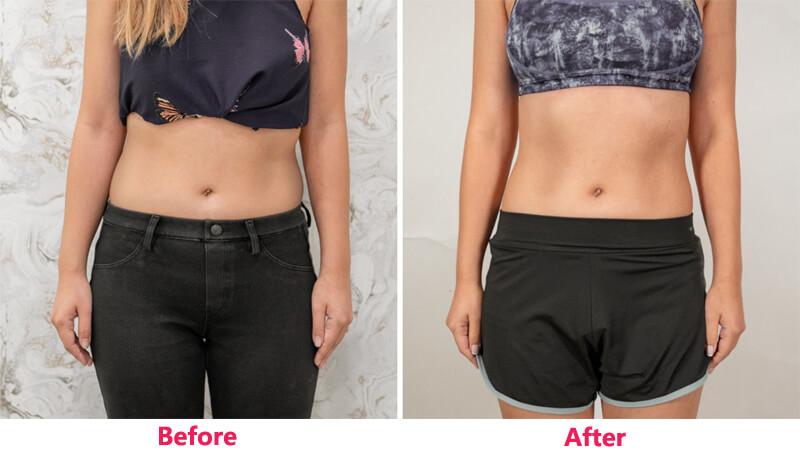 Possible risks of cryolipolysis
Although cryolipolysis is a relatively safe form of treatment, there are still risks. The following risks may be encountered in the practice of this treatment method.
1. Risks due to incomplete pre-treatment testing
If patients do not undergo adequate testing and assessment prior to treatment, this may lead to adverse outcomes. For example, if a patient has a heart condition or other chronic illness, cryolipolysis may have a negative impact on their health. In addition, if the therapist does not assess the patient adequately, this may lead to treatment failure.
2. Risk of post-treatment complications
Certain adverse reactions and complications may occur after cryolipolysis treatment. It is normal for patients to feel some redness, swelling and soreness of the skin for a few days after treatment. However, in rare cases, patients may experience adverse reactions such as skin breakdown and infection, which should be taken seriously by the therapist and treated promptly.
3. Risks of short-term and long-term effects
The results of cryolipolysis treatment may be less dramatic. In some patients, multiple treatments may be required to achieve the desired results. In addition, when patients do not lead a good lifestyle, new fat will quickly accumulate on the body, making it difficult for the treatment results to last.
When undergoing cryolipolysis treatment, it is important to be cautious about the possible risks. When deciding on this treatment option, one should be fully aware of its advantages, disadvantages and possible risks. From the pre-treatment assessment to post-treatment care, patients need to work closely with their therapist to ensure that the treatment is safe and effective.

By understanding cryolipolysis, we can better determine if this treatment technique is right for us. Cryolipolysis is a relatively safe and effective treatment, although it has some risks and limitations. When choosing a cryolipolysis treatment facility, we need to pay attention to the qualifications of the facility and the experience of the doctor to ensure the safety of the treatment. Also, after the treatment, you need to follow the maintenance methods given by the doctor and the correct lifestyle to maintain the results. If you want to buy cryolipolysis slimming machine, welcome inquiry!