Laser Permanent Facial Hair Removal Treatment
Author:baishilf Time:2022-02-09 11:35:18
Hair removal means that the hair is too long or bushy, especially for some women's lip hair. And this makes them have a mustache, it affected their appearance seriously. So many of the women want to find the best way to remove facial hair and get recover the clean face. Some men also will do permanent facial hair removal.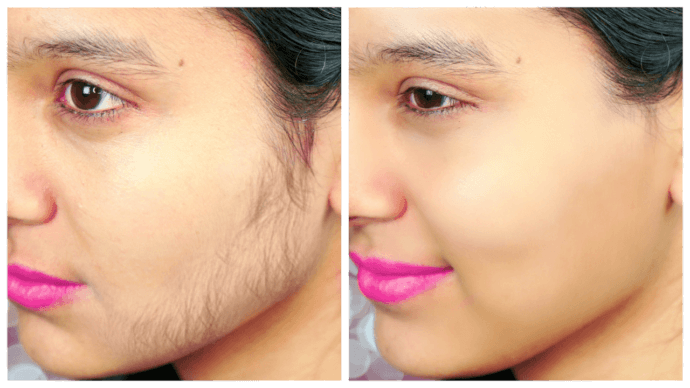 What are the ways to do permanent facial hair removal?
1. Photon facial hair removal. Photon hair removal using light technology can provide a wide range of wavelength and pulse width, used for everything from Ⅰ type to Ⅳ type of hair removal, skin effect more durable, adapt to the wider population. The real new technology of the 21st century.
2. Laser facial hair removal.  Laser facial hair removal uses a different ray to reach deep hair follicle place through the skin, because there is a lot of melanin in the hair follicle, can absorb laser energy in priority and change into heat finally, make hair follicle interior temperature rises, damage hair follicle function further. This process does not cause any damage to the skin, and the laser treatment is equipped with a skin-protecting cooling device to further eliminate the chance of skin burns.
4. E light facial hair removal.  E light hair removal is based on the principle of selective photo thermodynamics. By rationally adjusting the laser wavelength energy and pulse width laser, it penetrates the surface of the skin to reach the root of the hair. The light energy in the hair follicle is absorbed and converted into thermal energy, thereby destroying the hair follicle tissue and blocking hair growth. Of course, this method also requires 2-4 treatments for permanent hair removal.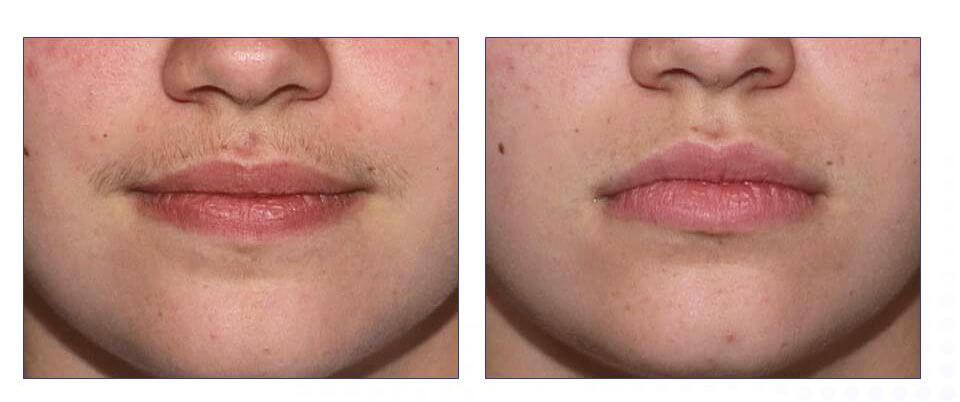 Precautions for facial hair removal treatment:
Photon facial hair removal technology has been certified to finally achieve the effect of permanent facial hair removal, the time of photon facial hair removal is short, daily activities and physical exercise can be carried out after the surgery, without special care, has the advantages of fast, painless, lasting effect, no damage, etc., the majority of patients can rest assured to experience.
Facial hair (or beard) is largely influenced by sex hormones. Hair removal is based on the comprehensive department, selective solar-thermal dynamics, through the reasonable adjust the laser wavelength, energy, pulse width, the laser can be through the skin to reach the root of the hair follicle hair, light energy is absorbed and translated into damaged hair follicle tissue of heat energy, and make hair loss of regeneration, and does not damage the surrounding tissue, slight pain, laser facial hair removal is the safest, fast and unhairing technology for a long time.
People Suitable For Laser Facia Hair Removal:
Facial, lip hair (beard) is a more obvious need to do a comprehensive hair removal of the population.
Preoperative and postoperative notes:
Before laser treatment cannot insolate the skin, because the skin after insolation redo laser facial hair removal can burn the skin very likely, make the skin aglow, blister. Besides, do lase facial hair removal treatment need to pay attention to whether they have a light allergy history.
1. Avoid sun exposure, because the skin is especially fragile after laser treatment. After sun exposure, it is easy to get pigment. 
2. Do not bathe with too hot water on the day after laser treatment. It is best not to use cleaning products such as shower gel, which may cause infection.
Permanent facial hair removal can bring confidence to women, they will be more attractive in social life. I hope every woman friend will find the best way to do facial hair removal.