Tips You Should Know About The Picosure Laser
Author:baishilf Time:2022-02-09 10:56:59
Picosure laser is very effective in the skin problems treatment, this post we will share the difference between the picosure laser and traditional laser. 
Bestview is a professional picosure laser machine manufacturer, we have more than 15 years experience in the laser development industry. If you have any question about the picosure laser, please just let us know. 
Below are the differences of picosure laser and traditional laser:
1, Picosecond, and another laser freckle what is the difference?
Compared with the general laser and picosecond laser, the size of the speckled particles is equivalent to pebbles and fine sand. The "fine sand" particles after picosecond are easier to be metabolized, and the obvious curative effect can be seen after a natural time. The damage to the skin is almost negligible, and the recovery period is also shorter naturally. The use of high-tech honeycomb focus technology, energy is higher, acne pit acne printing, anti-aging can be effective.
2. Who is not a good picosecond maker?
One is allergic to ULTRAVIOLET light, photosensitive skin or recent use of photosensitive drugs (such as isotretinoin acid); Exposure to sunlight within 1 month before treatment (seaside trip)
One is the body has special circumstances: pregnant mothers during pregnancy; Coagulation disorders or use of anticoagulant drugs; Scar constitution; Symptoms of infection or history of herpes simplex infection in the treatment area; A history of hormone use or diabetes; Immunodeficiency disease, or use of immunosuppressive agents; A history of tumor or tumor
3, do a skin the second freckle need how long?
Generally do a full facial second treatment, about 5-10 minutes. But depending on the area and scope of treatment, it will vary. And sometimes need to use anesthetics, cleaning anesthetics, plus some postoperative care time, but usually, time will be completed within 1 hour.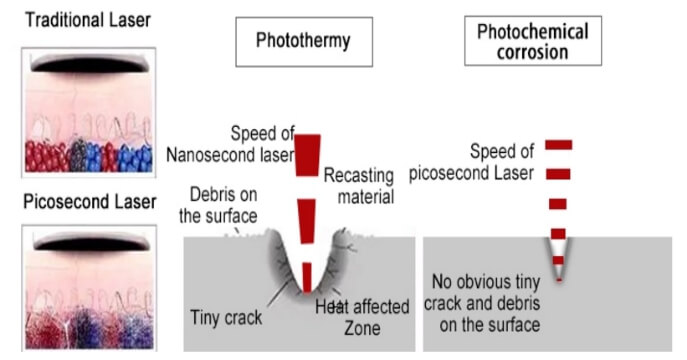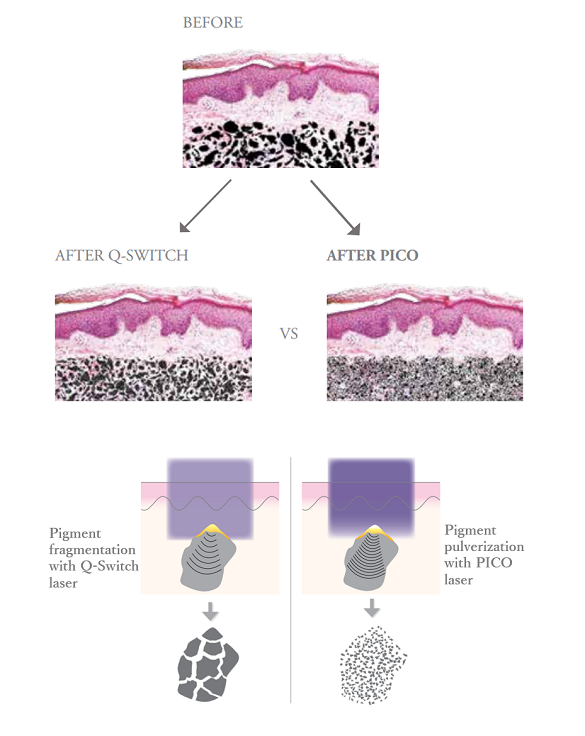 4, skin second knock out the stain can pain?
The degree of pain varies with each laser, but most people can accept it. Picosecond lasers may be less painful for children.
5, skin second freckle should be how to care for the skin?
General femtosecond treatment after the need to do sunscreen and moisturizing and other basic skincare work. Also, try to avoid drinking alcohol and eating spicy food such as peppers for a month. Hot springs, vigorous exercise, and other things that easily cause redness of the skin should also be avoided as far as possible.
6. How long will it be effective after finishing the skin second?
Most freckles do not have an "immediate effect" and usually require a few days of recovery before the effect can be seen. However, picosecond and other new-generation lasers have no recovery period, and the solution to some problems can be seen in about 5 days.
7. How long is the interval between the two times after picosecond treatment?
The type of skin and treatment varies from person to person, and it is generally difficult to fix the interval between the two. But a month apart is safe to be conservative. A regular dermatologist will not let you have femtosecond treatment too often.