Laser hair removal treatment is simple
Author:baishilf Time:2022-11-01 14:57:57
Best permanent hair removal laser machine technology is a relatively safe method, which can selectively absorb the pigment in the hair follicle by using a special wavelength of light generated by a laser device. Bvlaser is a medical grade laser hair removal machine factory supplier, we have professional laser hair removal machine soprano ice for sale.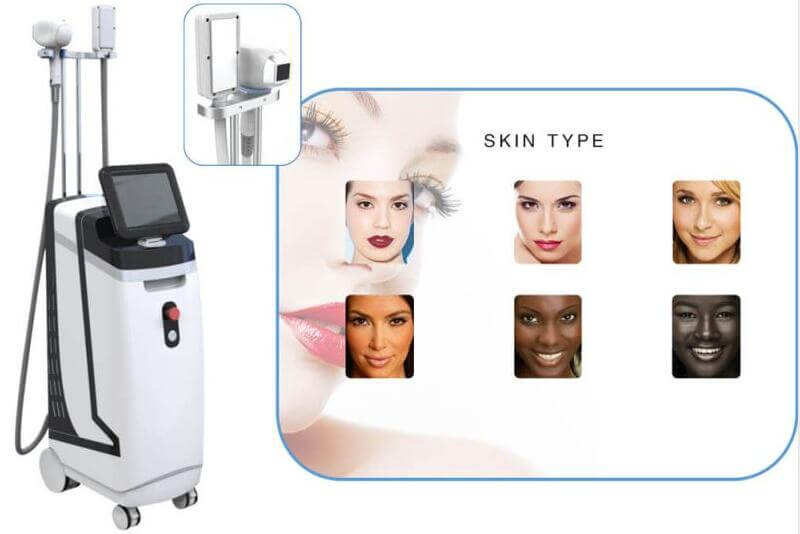 Many people are wondering if the extra hair has any effect on our body, after all, in human evolution, it is the best. Are these unwanted hairs really useful? Actually not, our ancestors basked in the sun all the year round, so they needed hair to resist the sun, but we have clothes and various sun protection measures, the extra hair does not have much effect on us, we can Feel free to remove them, and it will not affect the perspiration of sweat glands. After all, hair follicles and sweat glands are two different organs, so don't worry.
Does laser hair removal have any effect on normal skin?
The best clinic laser hair removal machine has no effect on normal skin. Melanin absorbs the energy of the laser, causing its body temperature to rise rapidly, thereby damaging the hair follicle tissue and unable to regenerate it. But this method requires at least 4-5 treatments, which is a very long process, and over time, our hair will have some fine and fine hairs, so that it can play a role in hair removal.

Laser hair removal treatment is simple
Laser hair removal treatment is very simple, but it is necessary to pay attention to some precautions before and after laser hair removal treatment, which can reduce the chance of surgery failure.
1. Do not use hair removal cream before laser hair removal treatment
Do not use any products that have a negative effect on laser hair removal prior to laser hair removal treatment, as multiple hair removal procedures can reduce the skin's barrier function and make the skin more sensitive, which can cause pigmentation. Use other hair removal products such as hair removal, hair removal creams, plucking, etc. The capillaries and capillaries are concentrated under the skin, and it will be painful to pluck the hair.
2. Laser hair removal cannot be performed with hypertrophic scars
If you have hypertrophic scars, or keloids on the hair removal site, laser hair removal cannot be performed.
3. Don't shed hair in summer
Don't shed hair in summer. Summer is the most prone to infection. The hairy parts of the skin are easily wetted by water, causing bacterial infection, which is not worth the loss.
4. Clean the hair before laser hair removal
Before hair removal, we need to clean the hair first, and then carefully clean it with a razor, so that the effect of semiconductor laser hair removal can be better.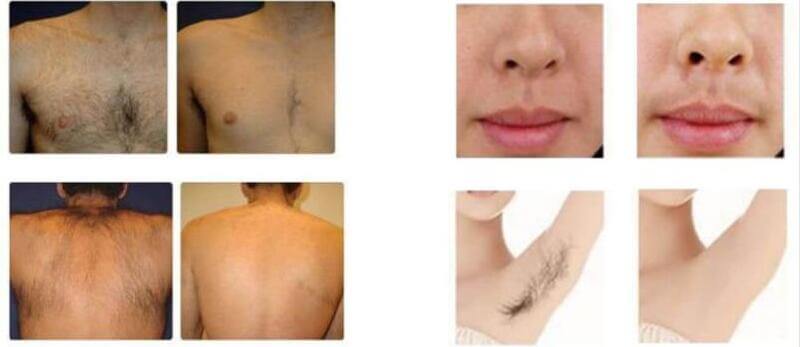 Precautions After Laser Hair Removal Treatment
1. Maintain clean skin
After laser hair removal, the skin should be kept dry and clean.
2. Do not use hot water
Try not to use hot water or irritating products such as alcohol when taking a bath. You can choose mild skin care products.
3. Pay attention to sun protection
When going out to work, pay attention to sun protection. After hair removal, there will be sunlight pigments deposited under the skin. Therefore, sun protection measures should be taken, and a parasol should be worn to avoid exposure to the sun.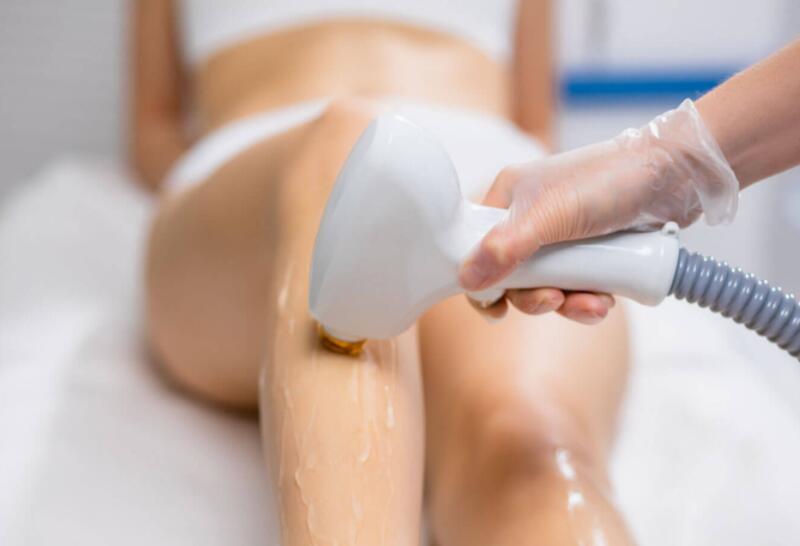 Adverse reactions after permanent laser hair removal
1. Slight tingling
There will be a slight tingling after laser hair removal. Generally, there will be a slight burning sensation after laser hair removal. Some people will have local symptoms such as erythema and hair follicle papules, and some people will gradually subside within a few hours.
2. Treatment by ice compress, topical skin cream, etc.
After laser hair removal treatment, it can be treated with ice packs, topical skin creams, etc. Don't be too anxious if blisters, purpura, and a few pigmentation appear. Seek medical attention in time, apply medicine regularly, and it will heal on its own after a few months.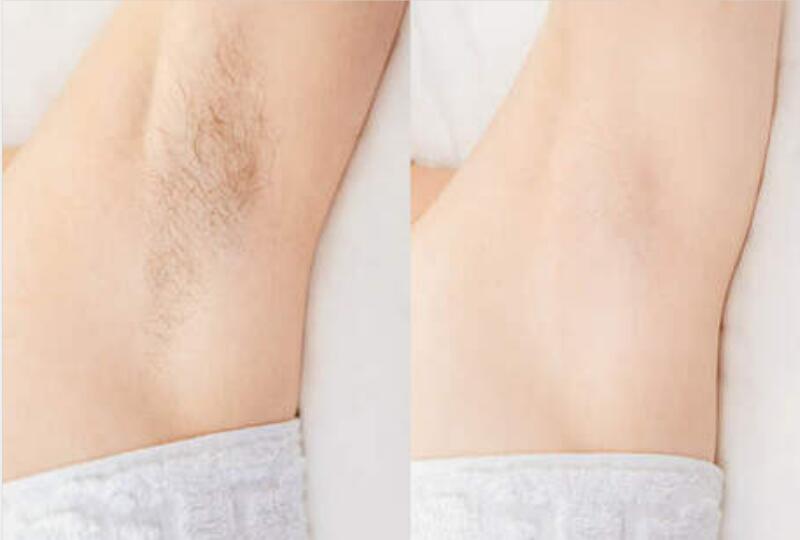 Comparison of conventional hair removal methods
1. Pull out
It lasts the longest without enlarging pores and is suitable for areas with sparse hair. The disadvantage is that it is easy to cause inflammation of the hair follicles, and the embedded hair cannot be completely removed.
2. Razor
It is very convenient to use, and it is easy to scratch the skin and the hair will grow back. Newly grown hairs have larger cross-sections and more prominent features.
3. Hair removal cream
Consists of sulfuric acetic acid and calcium hydroxide. There is a decomposition reaction with the hair, no pain is felt, and it is very convenient to use. However, this didn't last long. Hair removal creams contain chemicals and are not suitable for sensitive people.
4. Remove hair with beeswax
Glue the ends of the hair with beeswax and pull it out. Fast, no need to wash after epilation. But it hurts when you tear it apart, and the chemicals in beeswax can easily cause skin discomfort.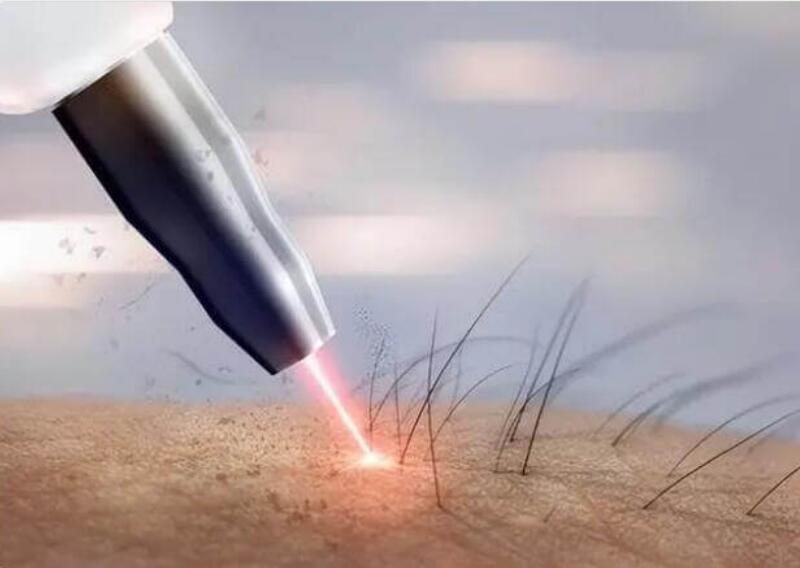 What are the dangers of laser hair removal treatment
1. Pain
The most common adverse effect of laser hair removal is pain during treatment. If the patient cannot bear the pain, topical application or appropriate superficial cooling can be used.
2. Swelling, red spots
In the use of high-efficiency laser energy therapy, most patients will have transient redness at the site where the laser is irradiated, but after the treatment, the patient's hair will have erythema. The degree and duration of the erythema are related to hair color, hair color , hair color, some patients will last for several hours, some patients may last for dozens of days, the specific reason is the individual's physical condition, does not require special treatment.
3. Burns
Since the laser energy is too large, it will cause damage to the skin, so the energy density should be appropriately reduced during treatment. After laser hair removal, there will be pigmentation on the dark skin, which usually disappears on its own within a few months, and there will be no permanent pigmentation abnormalities. Temporary hyperpigmentation can return to its original appearance within 2-6 months.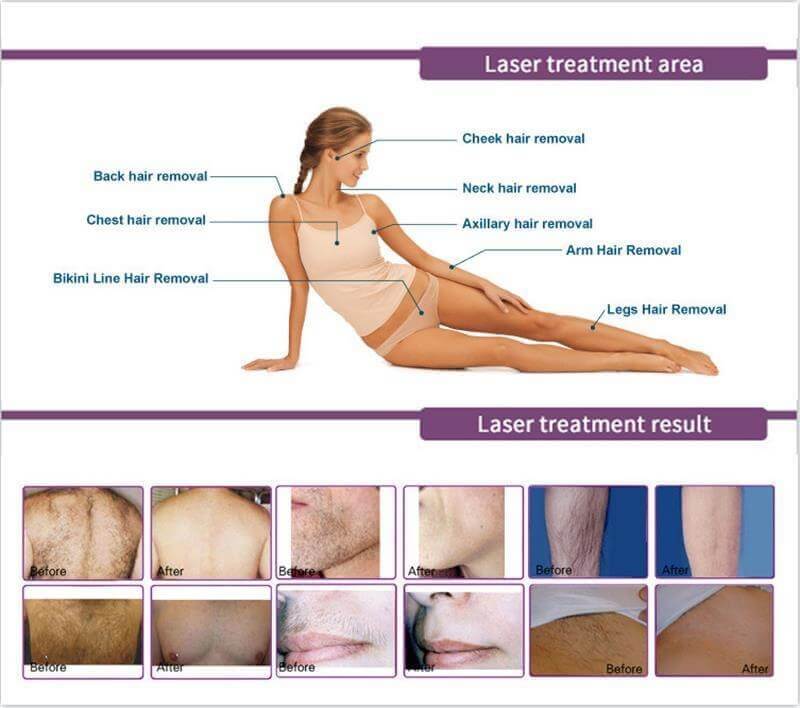 In contrast, laser hair removal is the easiest and most trouble-free method, but it should also be noted that for beauty-loving people, laser hair removal is not something that can be achieved at one time. Generally, it takes 4-5 laser operations within half a year., so as to achieve the purpose of permanent hair removal.
If you want to know how much does a laser hair removal machine cost, please feel free to contact us, our sales manager will send you the price and machine details.