Warmly Celebrate the Bestview Company Beauty Equipments Add More Brilliance to Its Splendor in the COSMOPROF ASIA
Author:baishilf Time:2022-01-10 12:59:30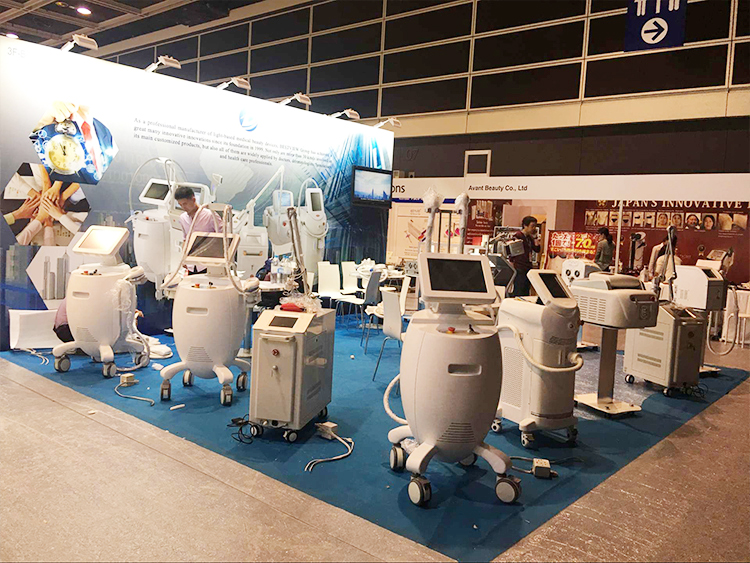 BESTVIEW Medical and Beauty Equipment CO., LTD Company is a professional beauty equipments manufacturer. We have our own research and development production team and our own factory, mainly engaged in various beauty equipments. There are lots of systems of our products, which are, Hair Removal System, Skin Rejuvenation System, Body Slimming System, Tattoo Removal System, Hair Re-growth System, Multifunction Equipments System and etc. In this exhibition, our company mainly introduced several new models of the beauty equipments and the best-selling ones. The products of hair removal machine system mainly as follows: Diode laser Hair Removal Machine BM-101/BM-109, IPL SHR BM-186/187; The body slimming machine was CAVITATION+RF+VACUUM BM-188; The Tattoo Removal machines were Q-SWITCH ND YAG LASER BW-190/191;The present products of hair re-growth machine was DIODE LASER FOR HAIR REGROWTH BM-666; We also took many new type machines, just like Velashape Slimming Machine; Burning fat and modeling the body machine; elimination of cellulite machines; cryolipolysis slimming machines; co2 laser for Gynaecology 203 and etc. In this exhibition, all of these machines all were beloved and praised by the different areas customers.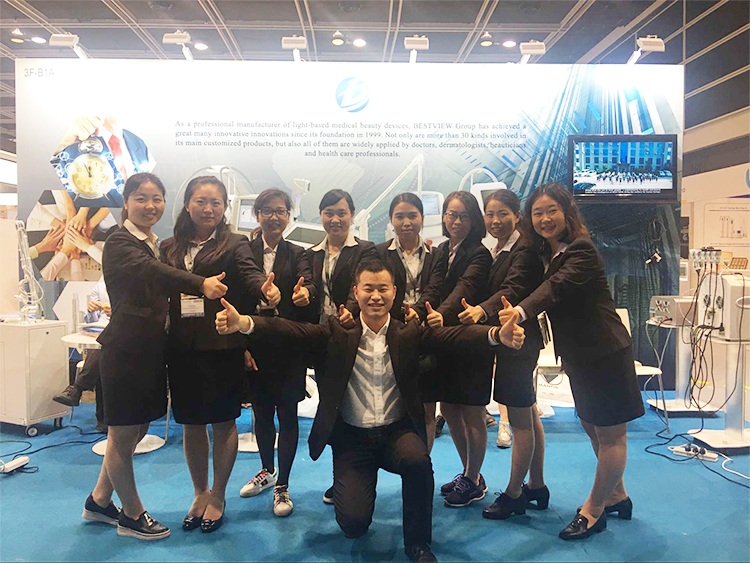 The COSMOPROF ASIA held in Hong Kong, the exhibitors involved 1,964, participated countries and regions were up to 34, national and group pavilions were up to 18, the number of visitors were more than 5,5000, more than 200 local and international media and media representatives appeared. Therefore, many of the equipments that our company brought could stand out in such a large exhibition. It just proved that our company's beauty equipments achieved the degree that they could be trusted and accepted by the worldwide customers
In this exhibition, a lot of our regular customers came to visit our new hair removal and body slim machines directly. Our machine also attracted some new customers to experience and try our products. They were very satisfied with our products. And many of them would like to cooperative with us. We had a great success in this exhibition. A lot of new beauty equipments will be produced by BESTVIEW Medical and Beauty Equipment CO., LTD and we will keep on serving you with the high-end beauty equipments.