The Best Diode Laser Hair Removal Machine For Your Choice
Author:baishilf Time:2023-09-22 14:17:59
When it comes to hair removal, diode laser hair removal machine is a common method. It uses a semiconductor laser. According to the selective photothermal theory, this method of hair removal targets the melanin in the hair follicle. During hair removal, the laser targets and destroys the melanin in the hair follicle while the surrounding tissues are protected from the laser.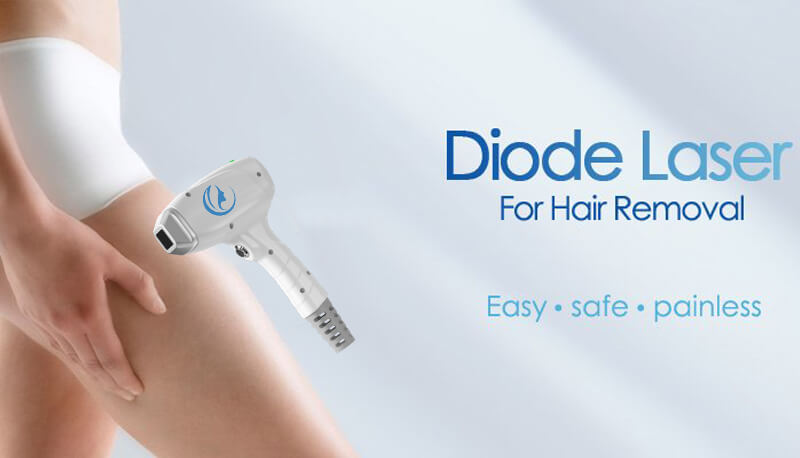 Professional laser hair removal has many advantages. It is a safe and effective technology that provides longer lasting hair removal results, reduces operator dependence, and reduces potential side effects. In addition, diode laser hair removal machine is suitable for all skin types and different hair colours.
If you are looking to purchase laser hair removal machine, you may want to consider Bestview Laser's BVLASER diode laser technology.The BVLASRE uses high power diode laser technology that delivers extremely high power diode laser energy density, which combined with the pulse width customisation mode and compressor refrigeration system, provides customers worldwide with a high performance laser hair removal solution for customers around the world.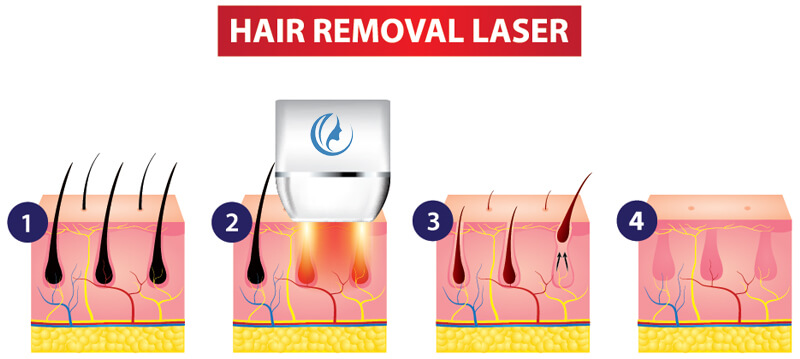 Side effects of diode laser hair removal
The side effects of diode laser hair removal mainly include the following:
1. Hyperpigmentation: after laser hair removal, some people may develop light brown spots. This is because the stimulation of the laser on the skin will cause an emergency reaction of the skin, and it is also related to the individual's physique. Especially after hair removal in summer, the brown reaction may be aggravated due to the lack of hair covering the skin.
2. Scarring: people with scarred body are not suitable for laser hair removal. If the local area is not clean after laser hair removal, bacterial infection, or the reason of their own constitution, most people may leave scars.
3. Erythema: When laser hair removal is performed, some people may experience transient reddening of the skin in the irradiated area, accompanied by red spots. This is because the skin feels the thermal effect of the laser differently and usually disappears within a few hours.
4. Scabs: After laser hair removal, the local thin skin may have the phenomenon of scabs. Please do not force to tear off the scabs, and wait for them to fall off naturally.
These side effects can be effectively controlled under the guidance of regular medical institutions and professional doctors. We hope this information is helpful to you! If you have any other questions the diode laser hair removal machine, please feel free to inquiry us.