How to hair removal permanently
Author:baishilf Time:2022-08-25 14:02:08
Hair growth is generally divided into anagen phase, regression phase and resting phase. Hair anagen phase contains the most melanin and is very sensitive to laser light. Therefore, laser hair removal can achieve permanent hair removal results.
Bvlaser Bestview is a best professional laser hair removal machine supplier, we have salon laser hair removal machine for sale.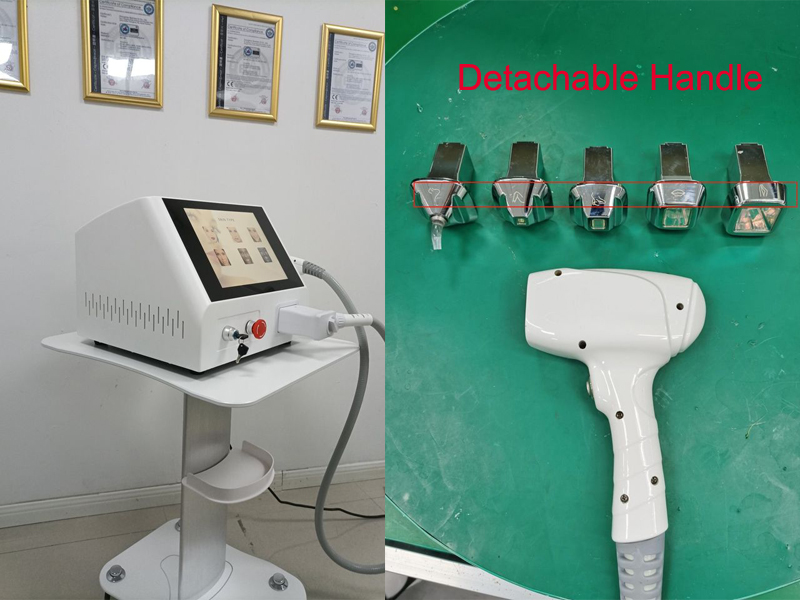 Choose a correct hair removal method
At present, there are two types of hair removal to choose from, one is laser hair removal using photonic technology, and the other is traditional hair removal using physical and chemical methods. No matter which hair removal method you choose, it is recommended that beauty lovers make a choice based on their specific situation. The following are available for reference:
1. Diode laser hair removal
Laser hair removal is to use the principle of selective photothermodynamics of laser to apply suitable parameters of laser to the part that needs hair removal. The laser will directly penetrate the skin surface of the human body, enter the deep hair follicle, and use the heat of light to make melanin in the hair follicle. Fully absorb heat to increase the temperature of the hair follicles, thereby destroying the hair follicles and achieving the purpose of hair removal. The effect of this hair removal method is ideal, and it is more suitable for beauty lovers who have the intention of hair removal and have more money on hand. Compared with other hair removal methods, the duration is longer, and the side effects after hair removal are relatively small. Choose a regular medical institution to avoid damage to the skin.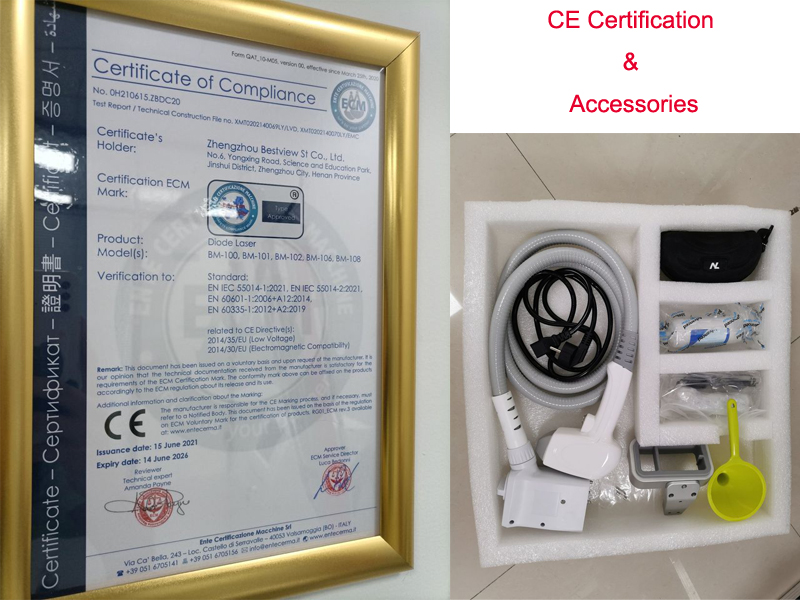 2. Household hair removal device
As the name suggests, a home hair removal device is an instrument that can effectively remove hair at home. Its principle is similar to that of laser hair removal, but the laser type and energy output are relatively small, and its effect is second only to laser hair removal. Veet small ice drill hair removal device, this hair removal device uses sapphire cooling freezing point technology and semiconductor refrigeration freezing point technology. The combination of the two freezing point technologies can effectively reduce the burning and pain caused by the hair removal process, and can also help after hair removal. The skin is quickly pre-cooled, which has the effect of calming the skin and relieving the skin discomfort caused by the laser. It is also suitable for beauty lovers with sensitive skin. It has an exclusive and specific hair removal band, which can reach the depths of the hair follicles. Long-term use can also help It can delay hair growth, and the new hair that grows will not be rough. After use, it can also play a role in tightening the skin and shrinking pores. However, it should be noted that you must carefully understand the precautions before and after hair removal, such as sun protection before and after, and a light diet in order to have a good hair removal effect.
3. Depilation wax paper and beeswax
Hair removal wax paper and beeswax hair removal are common physical hair removal methods in life. They firmly adhere to the surface hair of the human body through viscous glue, and then pull out the excessively long and hard hair from the hair follicle by tearing. achieve the purpose of hair removal. However, this method is not recommended for some beauty lovers who are afraid of pain, and they also need to pay attention to the correct method of hair removal to avoid hair follicle damage and even folliculitis.
4. Hair removal cream
As a typical chemical hair removal method, it is relatively recognized by the public and is also a relatively common hair removal method. It is through the action of chemical preparations, after being applied to the skin that needs to be depilated, a chemical reaction occurs, so that the hair "dissolves" to achieve the effect of depilation. The method of hair removal is more convenient and the effect is more obvious. It can be carried out at home or in other places. Compared with the hair removal device, the inhibitory effect on hair growth is weaker, so it is a short-acting hair removal method.
Laser hair removal is the most effective way to remove hair
According to the different growth cycles of hair in different parts, the time interval of laser hair removal treatment is also different. For example, the telogen phase of hair is relatively short, with an interval of about 1 month; the telogen period of trunk and extremity hair is relatively long, with an interval of about 2 months. Generally, laser hair removal requires an interval of 4-8 weeks between each session, after which the next laser hair removal treatment can be performed after the new hair grows. The number and interval of laser hair removal treatments vary for different individuals, different parts, and different hairs. Generally 3-5 in the second treatment, all patients can achieve permanent hair removal. Even with a small amount of regrowth, the regenerated hair is thinner, shorter and lighter than before.
What should I pay attention to after laser hair removal?
First, do skin care. Generally, after laser hair removal, wash the skin with warm water every day, and you can use some moisturizing spray to soothe the skin, which can effectively calm the skin.
Second, to avoid direct sunlight. Because the skin will become more sensitive after hair removal, it is necessary to avoid exposure to sunlight to prevent the skin hair follicles from being damaged by ultraviolet rays, resulting in melanin deposition.
Tips: Although laser hair removal surgery is effective and safe, not everyone can perform it. If you want to perform laser hair removal, it is best to consult a doctor in a professional hospital and let the doctor give professional advice. If laser hair removal is suitable, it should be carried out under the guidance of a doctor.
If you want to know the diode laser hair removal machine price and more information, welcome inquiry!