Classification of Fractional Lasers
Author:baishilf Time:2022-09-27 13:29:01
Fractional laser is a commonly used instrument in clinical beauty medicine. In addition to treating acne scars, burn scars, and trauma scars, it also has a good effect on facial rejuvenation, freckle removal, skin shrinking, and stretch marks.  
Bvlaser is a CO2 fractional laser machine factory supplier, we have best fractional laser machine for sale.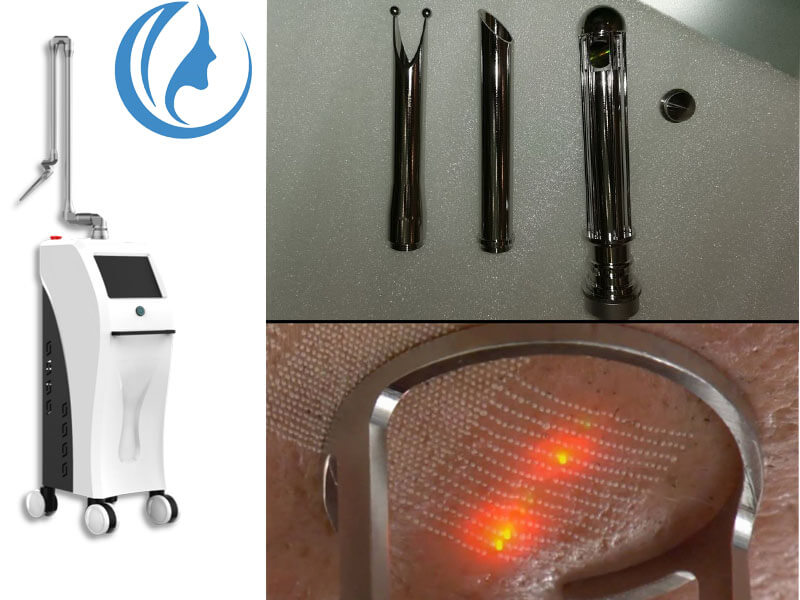 What is fractional laser
Fractional laser technology is actually a technical improvement of invasive laser, which is a minimally invasive treatment between invasive and non-invasive. Essentially the same as an invasive laser, but with relatively weaker energy and less damage. The principle is to generate tiny light beams through a fractional laser, which acts on the skin to form multiple tiny thermal damage areas. The skin starts a self-healing mechanism due to damage, stimulates the regeneration of skin collagen, and shrinks elastic fibers, so as to achieve the purpose of skin reconstruction.
The fractional laser, because of its special image generator laser, can change the emission mode of light, so that it can emit focal spots of 50μm-80μm through a high-focus mirror, and scan these focal spots into various rectangular patterns ( Round, square, rectangle, diamond, triangle, line) tiny light beams will act on the skin and be absorbed by the water in the tissue, forming a number of tiny thermal damage areas with different columnar structures, and then causing a series of skin biological reactions, respectively It is suitable for the treatment of different parts and different skin types, so as to achieve different therapeutic effects.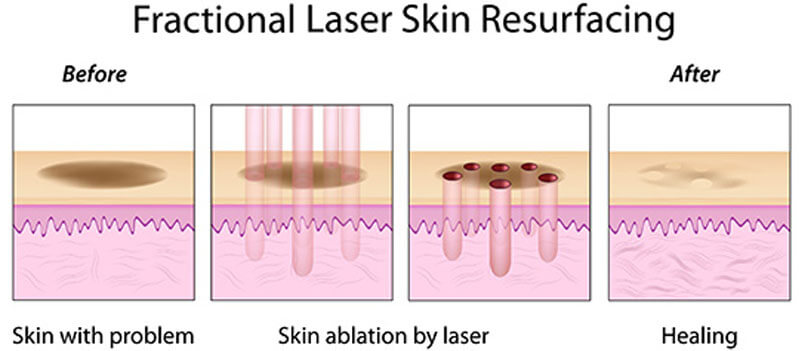 Classification of fractional lasers
From the perspective of treatment methods, fractional laser is divided into two types: peeling and no peeling.
Fractional non-ablative laser skin resurfacing: vaporization, ablation type, with vaporization zone.
Fractional ablative laser skin resurfacing: non-vaporizing, non-ablative, with slightly thermal damage area.
Both are traumatic lasers, and generally a course of treatment requires 3-5 treatments. In clinical practice, the specific skin condition of each patient is different, and the cycle and course of treatment will also be different.
At present, the commonly used fractional lasers in clinic mainly include: CO2 superpulsed fractional laser, 2940nm fractional erbium laser treatments, and 1565/1540nm fractional laser. These types of fractional lasers use water absorption in clinical principle, but different wavelengths have different characteristics of water absorption in tissues. Different wavelengths of lasers have their own advantages in clinical indications, and each has an auxiliary role. Doctors must have an accurate judgment on the symptoms in order to choose a reasonable treatment plan.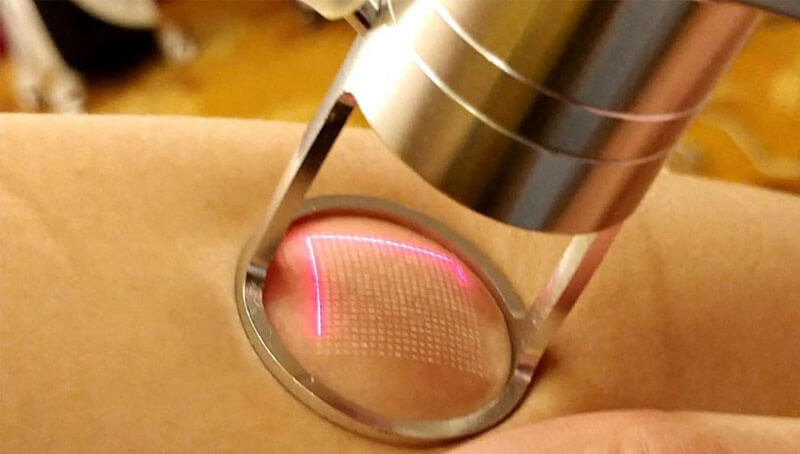 The scope of application of CO2 fractional laser
1. Depressed scars and hypertrophic scars –post-acne depression scars, various post-traumatic scars.
2. Facial rejuvenation –wrinkles, pores, photoaging, etc.
3. Pigmented lesions –age spots, hyperpigmentation, chloasma, etc.
4. Stretch marks or stretch marks.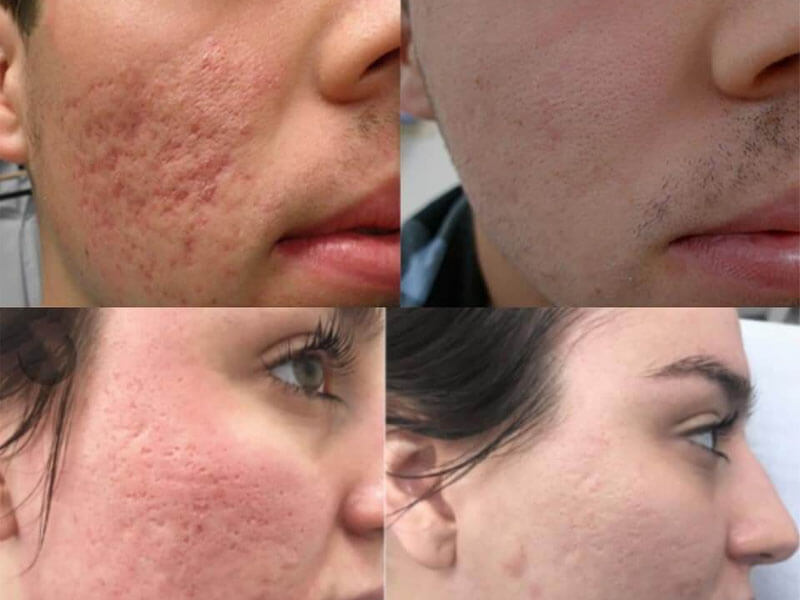 Contraindications and care of fractional laser
Generally speaking, as long as the skin is normal and there is no wound or scab, fractional laser can be done. However, in the special population of pregnancy or lactation, it is not recommended because pregnant women and lactating women will experience discomfort such as tension and pain during the treatment.
In addition, laser treatment generally does not require special inspections, but there will be some basic consultations during face-to-face consultation. Some people with scar constitution, photosensitivity, high blood pressure, and diabetes need to pay attention, especially those with diabetes. Fractional laser After treatment, wound healing is difficult and recovery is not easy; therefore, beauty seekers must communicate truthfully with the attending doctor before treatment. In addition, the attending doctor also needs to know the patient's recent physical condition, medication and surgery. For those who have recently suffered from vitiligo, psoriasis, systemic lupus erythematosus, and have undergone chemical peeling, grinding and other skin resurfacing procedures , Those who use retinoic acid drugs in the near future need to seriously inquire about the records, and inform them of possible risks, so as to avoid medical disputes caused by factors other than treatment that affect the treatment effect.
Post-operative care:
After peeling after fractional laser treatment, you can usually wash your face with water after 1-3 days. During this period, the micropores formed by the fractional matrix have been epithelialized, but the scabs have not fallen off. Face wash with face wash. In addition, after fractional laser, part of the skin will lose moisture, and the skin will be dry and fragile. Be sure to do a good job of moisturizing and sun protection; otherwise, there may be adverse reactions such as pigmentation.
After no peeling after fractional laser treatment, you can usually wash your face with water after 24 hours, and use facial cleanser and light makeup after two days. Do a good job of moisturizing sunscreen after surgery.
If you want to know a fractional CO2 laser machine cost, welcome inquiry!