Tips You Show Know About Fractional CO2 laser
Author:baishilf Time:2022-02-09 10:52:16
Fractional co2 laser is very effective in skin problems treatment, it can improve the skin situation with resurfacing treatment. It has multi applications, such as scar removal, stretch marks removal, acne removal, etc. Bestview is a professional fractional CO2 laser machine manufacturer in China. We have our R&D laser department and can custom the machine as per your requirement. This post, we will share tips about the fractional CO2 laser and its applications, nursing tips, and precautions.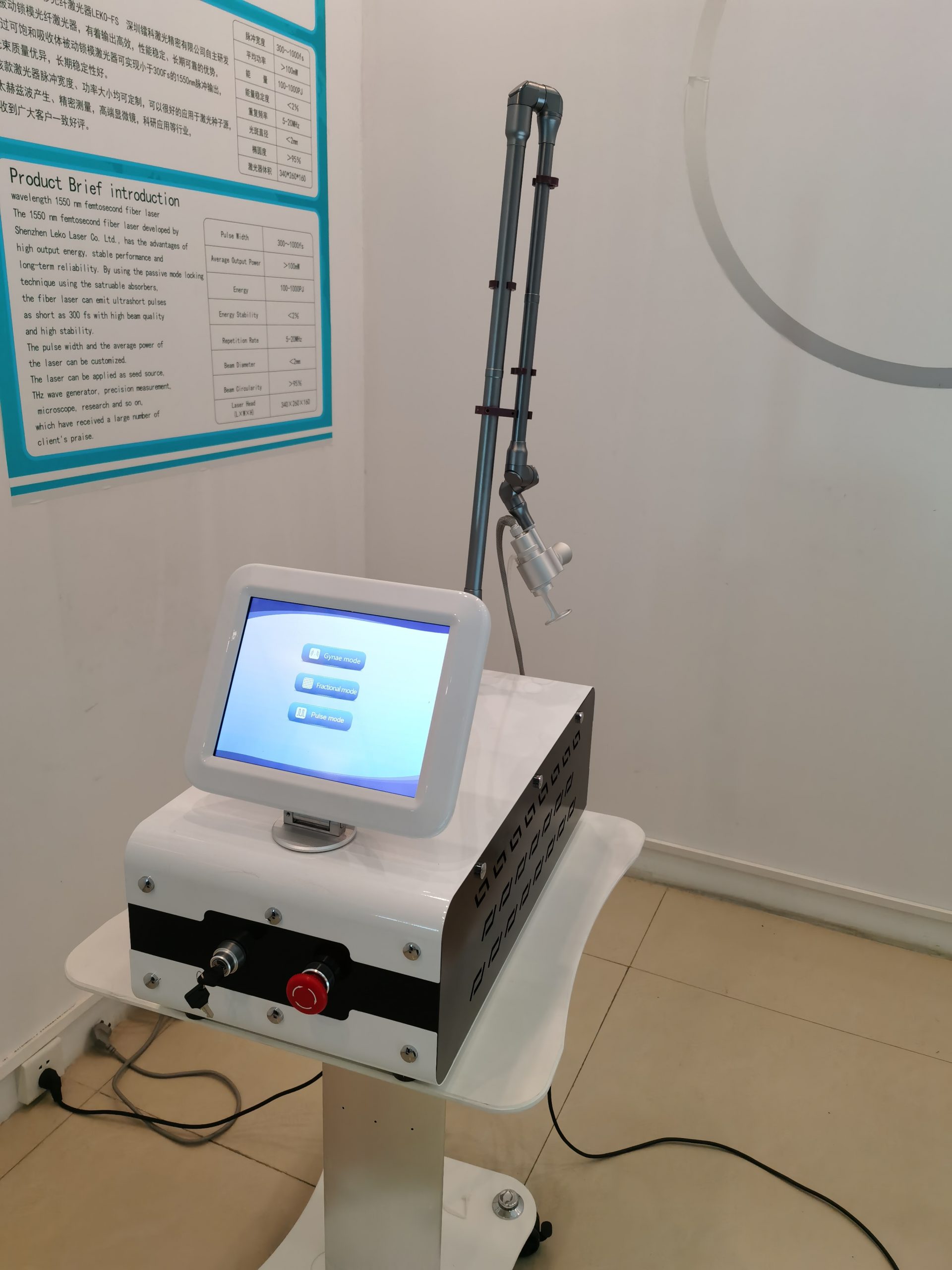 Fractional laser technology is the most concerning new medical cosmetic technology in the world of skin and plastic surgery. It not only has the characteristics of quick response and remarkable effect of invasive treatment but also has the advantages of fewer side effects and short recovery time of non-invasive treatment. It is a minimally invasive treatment between invasive and non-invasive treatment.
Lattice laser treatment principle lattice laser scanning laser fractional way, formed in the epidermis of a laser fractional and interval burning area, each laser point is composed of a single or several high-energy laser pulses, can directly penetrate to the dermis, the thermal stimulus will start the programming process of wound healing of the body, because of the light beam is arranged into a dot, thus it can evenly start skin repair, causes the collagen in the dermis immediate contraction, collagen denaturation, and become the synthesis of the new collagen matrix, start new collagen and rearrangement.
A laser can strongly promote the deep skin collagen lattice of freshmen, lattice laser postoperative skin to restore its continuity, within 24 hours after 2 days of heat shock protein, after 7 days in leather Ⅲ type collagen, until 3 months postoperatively, so the curative effect in the short term can be clear at a glance. As new collagen builds up after treatment, it continues to tighten up inside the skin, resulting in continuous improvement over time, with better results 3-5 months after treatment. With proper care, the results can be sustained for a long time.
Fractional CO2 laser treatment range
1. Remove wrinkles: hand, neck, and face wrinkles (especially those around the mouth and orbit), and reduce deep forehead wrinkles and stretch marks
2. Remove scars and acne, especially acne scars, trauma scars, postoperative scars, and frostbite scars.
3, improve chloasma, treatment of superficial skin pigmented diseases such as freckles, coffee spots, age spots, and other pigmented diseases.
4. Improve photoaging skin and enlarged pores, and thicken dermis.
5, cutting and gasifying skin neoplasms, such as warts, moles, actinic keratosis, sebaceous keratosis, sebaceous adenoma, syringoma, remove eye bags, hemangioma, red blood filaments, etc.
Transdermal administration (gray nails, vitiligo, color loss, etc.) is not suitable for the use of fractional laser in the following conditions
1. Skin diseases prone to homoplastic reactions, such as psoriasis, vitiligo, eczema, etc.;
2. Women during pregnancy;
5. Patients who had taken isotretinoin one year before surgery;
6. Persons with scar constitution;
7. Serious medical diseases such as diabetes, hypertension, cardiovascular disease or lung disease;
8. Some autoimmune diseases such as systemic lupus erythematosus;
9. Exposed to strong sunlight for a long time in the past 4 weeks;
10. Conducted chemical stripping, physical grinding, and other laser dermabrasion within half a year;
Precautions before fractional CO2 laser therapy
1. Preoperative cleaning of the treatment area, any cosmetics, face cream, or emulsion on the skin surface can be used with antibacterial agents to clean the treatment area.
2. For male patients: Treatment in the hair area may cause some damage to the hair follicles, which may lead to hair loss. Beard and other areas of hair growth should not be treated if you do not wish to reduce or grow hair.
3. Women should avoid taking photos of the treatment area before treatment and during follow-up to assess the clinical response.
4. Nursing care after fractional laser treatment
1. Temporary skin erythema and edema can occur immediately after treatment, lasting 1-2 days, and can be alleviated by immediate cold compress;
2. Application of antibiotic ointment on postoperative wound surface can prevent infection;
3, one week after the operation can be cleaned, patients should use lukewarm water to gently wash the treatment site, avoid the use of hot water and scrub soap or exfoliating products, causing mechanical or thermal damage to the treatment site. Moisturize the treatment site;
4. The treatment area of male patients should wait for about a week before shaving or until the scab falls off;
5, 7-10 days can be normal cleansing, except for the site of adverse events. High-power sunscreen (SPF of at least 30) should be used in the treatment area to avoid sunlight exposure in the treatment area. Patients should be strictly protected from the sun for at least one month.
6. After the operation, the scab formed by exudate should be left to fall off by itself, quit smoking, alcohol and stimulating food;
7. Patients should be revisited at 4-7 days, 4-6 weeks and 12 weeks after treatment, and the treatment area should be evaluated by the doctor;
8. For complications, symptomatic treatment can be given, and preventive treatment can also reduce the incidence rate.

TAG:  fractional co2 laser