Fractional CO2 laser scar removal
Author:baishilf Time:2023-06-20 13:59:24
The CO2 fractional laser stimulates the skin to repair itself and has the effect of skin tightening, rejuvenation and depigmentation. co2 fractional laser is a minimally invasive treatment skin aesthetic technology between invasive and non-invasive, faster and more energetic than ordinary lasers, while controllable. The best CO2 fractional laser machine is mostly used to treat acne pits and scars, CO2 laser beauty machine is a gas laser, which works on the principle of focal light heat in the laser action, stimulates tissue collagen, which increases, and is very effective on scars, with little difference to the flatness of the skin, and also ensures that it does not affect the normal skin around the irradiated area.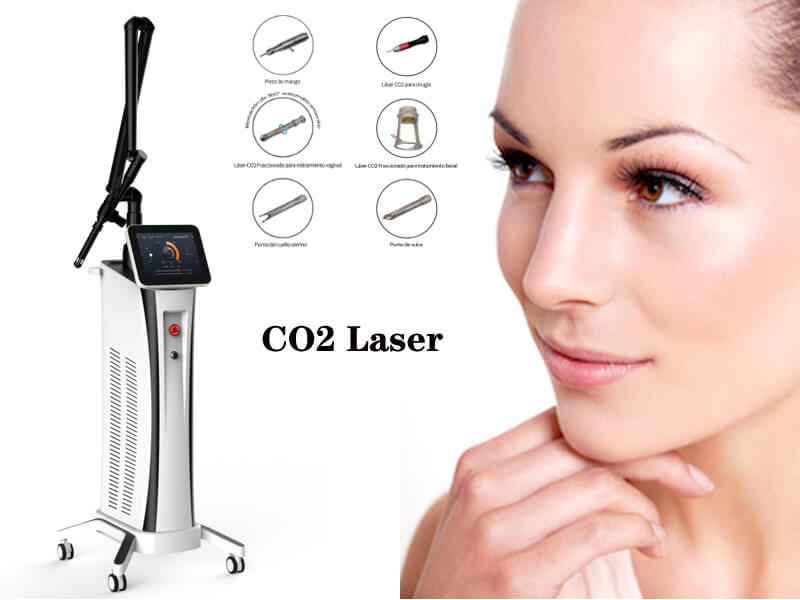 Fractional CO2 laser scar removal
The fractional CO2 laser scar removal is usually able to remove scars from the skin. The laser emits light heat directly to the surface of the skin, which slowly melts away the scars and expels them with the body's metabolic function, making the local skin exceptionally smooth and promoting collagen regeneration and collagen fibre rearrangement. It is important to keep the local skin clean and dry after the laser.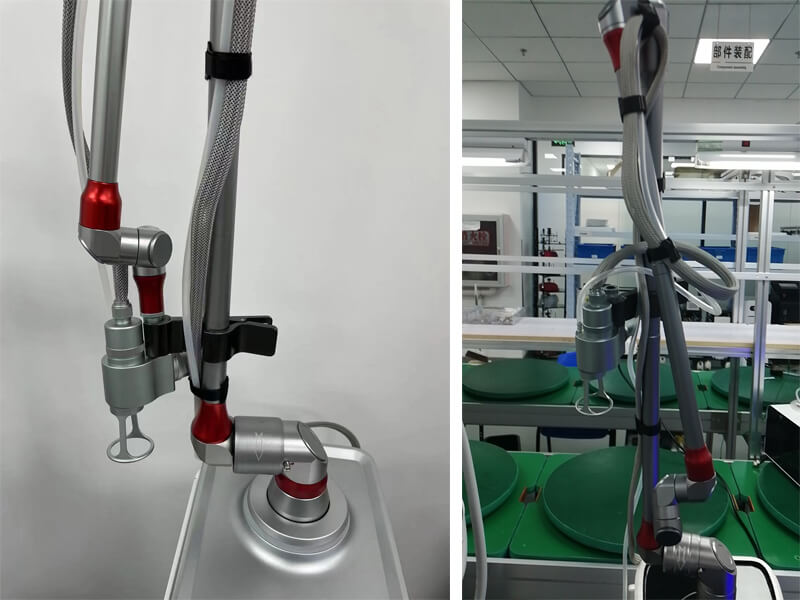 Post-treatment care and precautions after CO2 fractional laser treatment
1. Water cleaning is prohibited for 3-5 days after CO2 laser in dermatologytreatment, after which warm water can be used.
2. Ointments with epidermal growth-promoting effects, such as: recombinant human epidermal growth factor gel, recombinant human epidermal growth factor solution, wound adjuvant gel, moist burn cream, erythromycin ointment, petroleum jelly cream, etc., can be used immediately after treatment.
3. After treatment, the area will continue to be red and swollen for 3-4 days, there may be a little ooze as a normal phenomenon, and then will gradually scab, do not rub hard when washing your face to prevent scraping off the scab,|the colour of the bow is uneven, the scab will generally begin to fall off after 5-10 days.
4. After washing your face with water, you can use a medical mask every day for 20 minutes each time, the mask can be used until the redness and swelling subsides.
5. Avoid entering hot places such as sweatshops, saunas, half baths and strenuous exercise until the scabs have fallen off, and refrain from other cleansing and aesthetic treatments except as directed by your doctor.
6. Eat a light diet, avoid spicy and irritating foods and avoid smoking and alcohol. Avoid eating light-sensitive foods such as spinach, parsley, amaranth, bamboo shoots, etc.
7. After the scabs have fallen off, the skin can be cared for routinely, with emphasis on moisturising and sun protection.
8. It is recommended to come back to the hospital every 3 months and to see the doctor immediately if there are any adverse reactions (infection, blisters, pain, etc.).