High quality ultrasound HIFU beauty machine
Author:baishilf Time:2023-06-27 13:55:04
As socio-economic standards increase, the pursuit of aesthetics is becoming more and more focused on the aspects of convenience, speed, painlessness and efficiency. In response to these needs, a variety of aesthetic devices are available, of which ultrasound HIFU beauty machine is a popular technology. So, what is HIFU?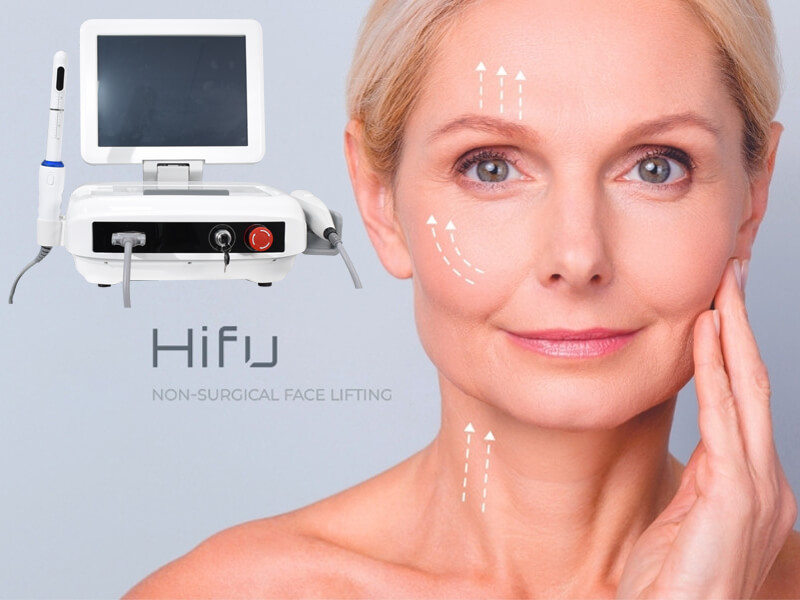 High intensity focused ultrasound HIFU technology
HIFU, or High intensity focused ultrasound, is a non-surgical and non-invasive aesthetic technique. It is a non-surgical and non-invasive aesthetic technique based on the energy effect of ultrasound penetrating the skin layer, creating a high temperature zone in the selective focus area to stimulate collagen regeneration, thus achieving cosmetic effects such as skin tightening and wrinkle elimination. HIFU technology can be applied to the face, neck, arms and abdomen.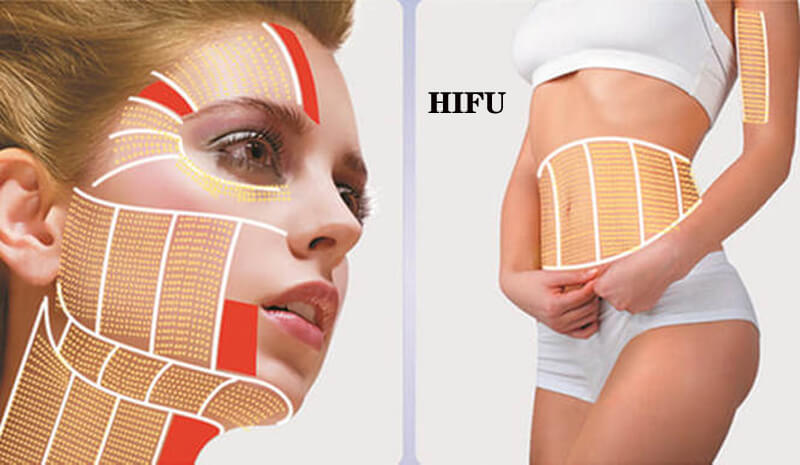 The principle and mechanism of HIFU
HIFU technology penetrates deeper than the skin's surface and effectively stimulates collagen regeneration in the skin layer to the area of high intensity focus. The mechanism is that HIFU skin tightening machine produces a high temperature zone that destroys the fat cells within the skin, stimulates collagen and elastic fibre regeneration and improves skin firmness. HIFU, due to its high energy nature, focuses only on the subcutaneous tissue and does not cause any damage to the skin's surface or tissues, thus not damaging the skin's protective barrier.
Advantages and disadvantages of HIFU
Advantages:
1. High efficiency: HIFU body sculpting machinenot only stimulates the regeneration of collagen and elastic fibres in a short period of time, but also reduces the extent of the procedure and the recovery time, increasing the overall level of efficiency.
2. Non-surgical: Compared to traditional facial plastic surgery techniques, HIFU technology can achieve rapid facial tightening and lifting results without the need for incisions and injections.
3. Non-invasive: Compared to other facial plastic surgery methods, HIFU does not damage the skin and does not produce surgical scars or other side effects.
4. Non-permanent: The HIFU technique does not permanently alter the facial contours and can be adjusted to suit the patient's needs and cosmetic requirements, offering excellent value for money.
Disadvantages:
1. Pain: Although the HIFU technique does not require incisions or injection procedures, some degree of pain, heat and discomfort may be experienced during the ultrasound stimulation process.
2. Unstable results: The results are unstable and may require multiple sessions due to a number of factors such as age, medical history, duration of treatment and maintenance.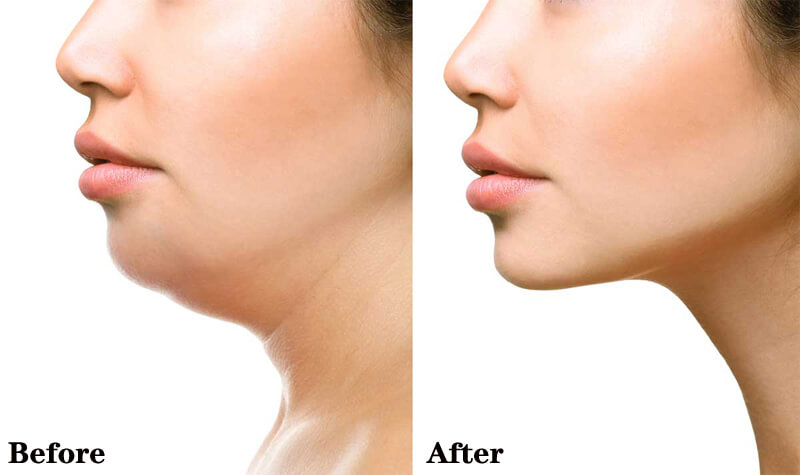 Who is suitable for HIFU treatment
HIFU technology is suitable for people over the age of 35 who are experiencing sagging, laxity and wrinkles due to ageing. Before undergoing HIFU treatment, a detailed examination and understanding is required to get rid of contraindications and to provide the doctor with detailed instructions on treatment requirements, precautions and timelines.
With the development of the aesthetic industry, the high quality HIFU machine has become an increasingly popular aesthetic technique to achieve a variety of facial aesthetic results such as skin texture upgrading, skin tightening, collagen regeneration and wrinkle elimination in a quick, convenient and effective manner. Before undergoing treatment, it is important to know how to stay healthy, ensure the quality of treatment, timely maintenance and scheduling of treatments to achieve the best results.