ND YAG laser and picosecond laser difference
Author:baishilf Time:2023-06-12 14:01:22
The Q switched ND YAG laser machine is a must-have for dermatologists. It can be used to treat nevus of bright redness, nevus of Ota, acne, rosacea, tattoos, freckles, coffee spots, capillary dilation on the face and legs, and is a good helper for dermatologists!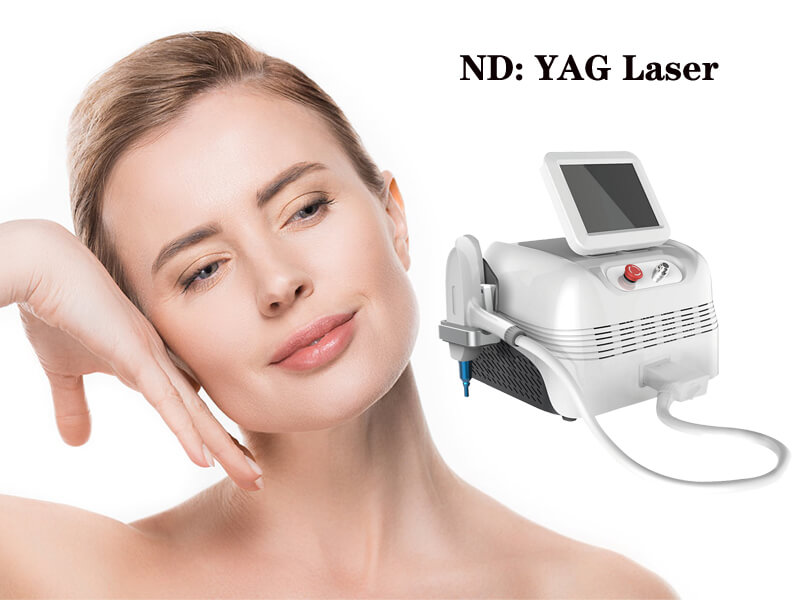 ND YAG laser treatment principle
The ND YAG laser machine adopts advanced Q-switched technology, using the principle of instantaneous photoluminescence to make the laser effectively penetrate the epidermis and accurately reach the pigment masses in the dermis, which are selectively absorbed by the corresponding pigment masses, which are heat-expanded and broken into tiny particles that can be swallowed by macrophages, and then digested in the macrophages and finally eliminated from the body by lymphatic transport or via the epidermis. Due to the thermal selective absorption principle of the laser, different pigments are absorbed at different wavelengths, and the 1064nm and 532nm laser outputs are minimally absorbed by other human cells and tissues.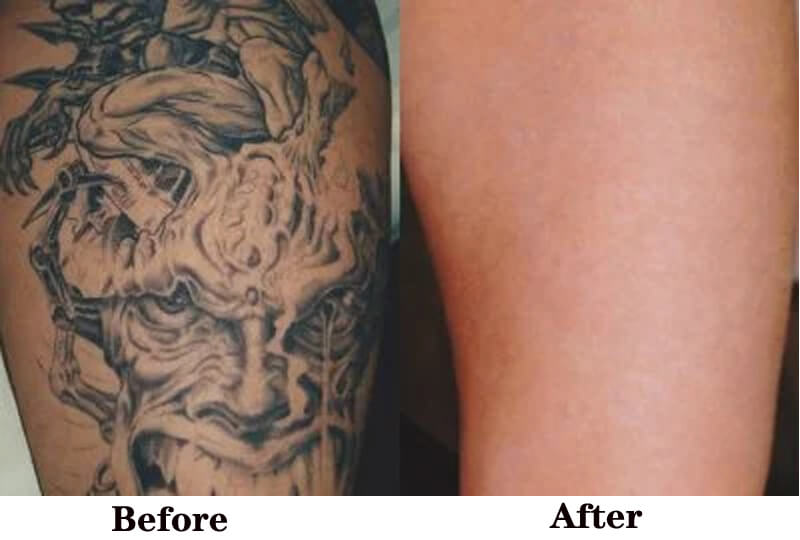 Features of the ND YAG laser treatment
The main features of long pulsed Nd YAG laser treatment are that it has fewer side effects, is less invasive, and is a relatively simple laser treatment. It is important to monitor the condition of the laser treatment at all times.
The difference between ND YAG laser and picosecond laser
The ND YAG laser dermatology, also known as a laser, is an optoelectronic treatment device, mainly used in plastic surgery or certain surgical procedures, beauty salons, professional acne treatment, etc. The principle of laser skin purification is applied, as the light wave of laser is a specific light wave, and this light wave will be used and absorbed by specific components of the skin, so as to achieve the removal of pigmentation and unwanted tissues in the skin. It can be used to improve and treat acne marks, acne pits, red blood, various spot problems and fine lines, so it is also known as a laser skin purification treatment.
Picosecond is a high quality beauty instrument that mainly uses the selective photothermal principle to irradiate into the epidermis and instantly disintegrate and vaporize pigment particles through the high energy and high heat generated by the laser, these pigment particles will be discharged from the body through the lymphatic system as well as the metabolic system to achieve the purpose of removing the deep skin colour old deposits and also improve various spots, such as freckles, chloasma, sun spots, dermal spots, age spots, etc. In the treatment The process will not cause damage to the surrounding skin, which is a relatively safe treatment instrument.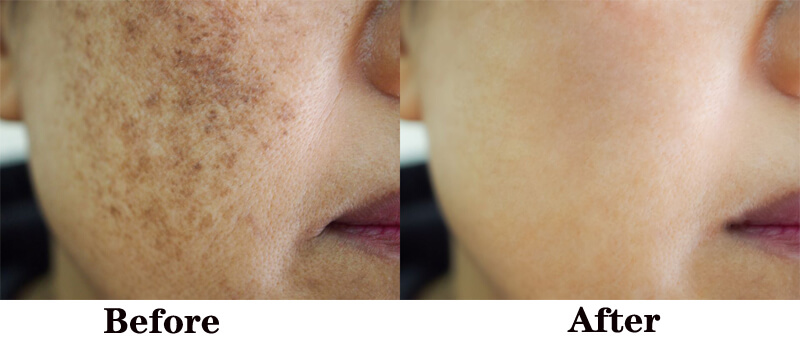 If you choose these laser treatment methods, you should choose a regular plastic surgery institution and have an experienced physician to perform the treatment. It is important to take appropriate sun protection measures after treatment, not to be exposed to the sun for long periods of time and to wear sunscreen when going out.