What is CO2 laser resurfacing
Author:baishilf Time:2023-05-15 13:48:09
The co2 laser treatment uses a CO2 fractional laser machine that emits laser light in a scanning fractional pattern to improve a variety of skin problems. CO2 lasers typically use a photothermal reaction to cause a rapid increase in local skin temperature. CO2 fractional laser technology is now the leading international technology for wrinkle reduction and skin rejuvenation, taking laser aesthetics to a new level with pulsed fractional lasers. Bvlaser is a professional CO2 laser beauty machine factory manufacturer, we have portable CO2 fractional laser machine for sale.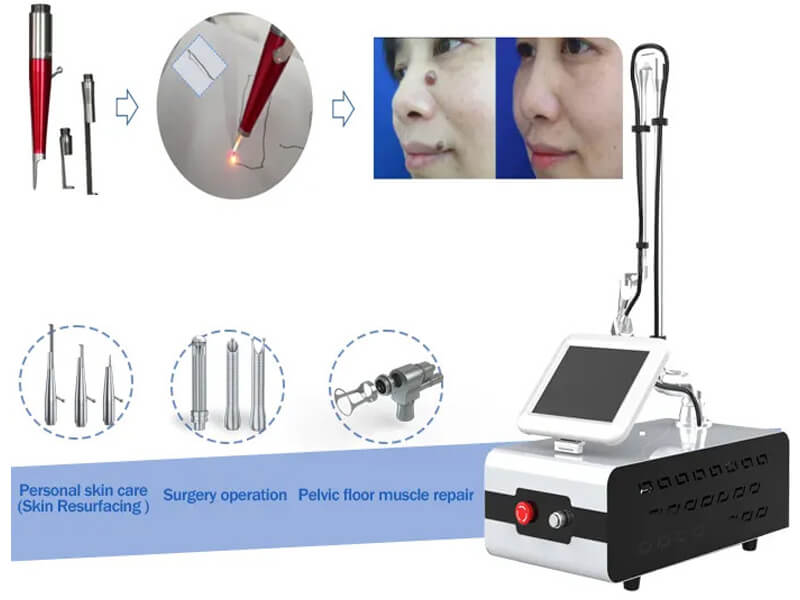 CO2 fractional laser indications
CO2 laser skin resurfacing machine is suitable for skin laxity, eye bags, acne, various kinds of scars including trauma scars, burn scars, stitch scars, pigmented lesions including freckles, sun spots, age spots, chloasma and vascular lesions, capillary hyperplasia and rosacea.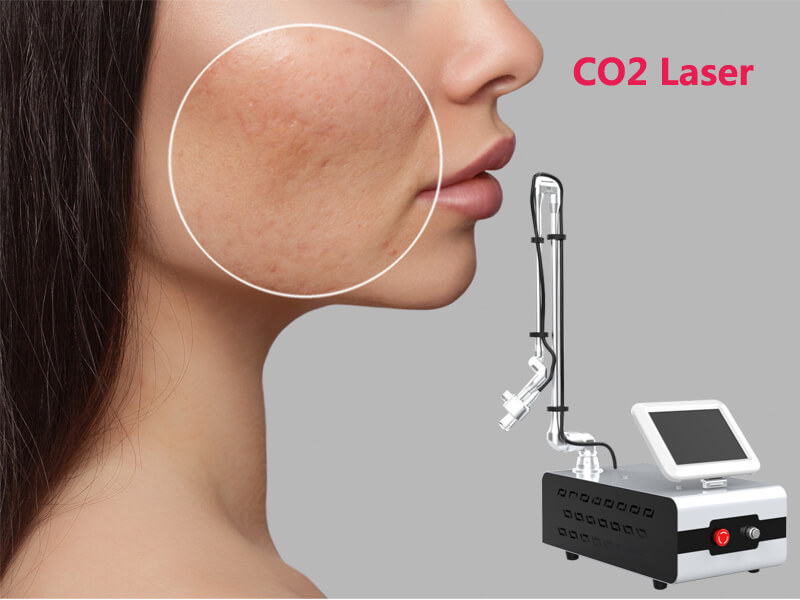 CO2 fractional laser efficacy
1. Avoid thermal damage
The CO2 fractional laser can effectively avoid side effects such as thermal damage, and at the same time promote skin healing, making up for the lack of treatment techniques that require a long recovery period, taking care of each patient's specific requirements, and is suitable for all kinds of wrinkles, including forehead lines, frown lines, wrinkles around the eyes, wrinkles around the mouth, neck lines, abdominal stretch marks, etc.
2. Stimulate skin self-repair
The dermatology CO2 laser machine is used to make more microscopic holes in the skin, forming thermal damage in the skin layer, including thermal exfoliation, thermal coagulation and thermal effects, thus causing a series of skin biochemical reactions, stimulating the skin to repair itself, achieving skin tightening, skin rejuvenation and removing pigmentation, and part of the normal skin can be protected to speed up skin recovery. Usually after 4-5 days of treatment, you can live and work normally, treat acne and scarring, and eliminate and lighten pigmentation.
3. Repair scar
It has a greater effect on scarring, which can destroy the fibroblastic structure of the scar and promote the reorganization and regeneration of the fibroblastic structure to smooth out the scar.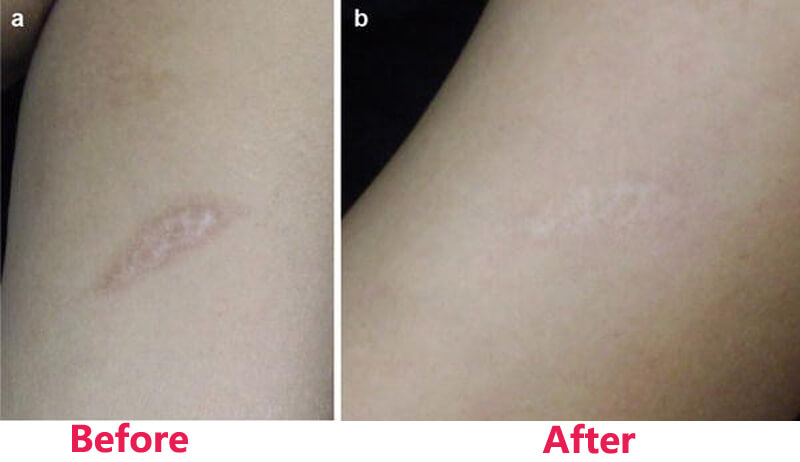 Types of CO2 Fractional Laser
The CO2 fractional laser is divided into two types: non-ablative and ablative, while the CO2 fractional laser is the common ablative fractional laser. During irradiation, the laser produces dense, orderly microscopic treatment holes in the skin tissue, hence the name. Based on the principle of focal photothermal action, the fractional thermal stimulation of the laser starts the skin repair process, leading to epidermal regeneration, new collagen fibre synthesis and collagen remodelling, resulting in wrinkle reduction, skin tightening, hole reduction and skin texture improvement for the purpose of skin rejuvenation.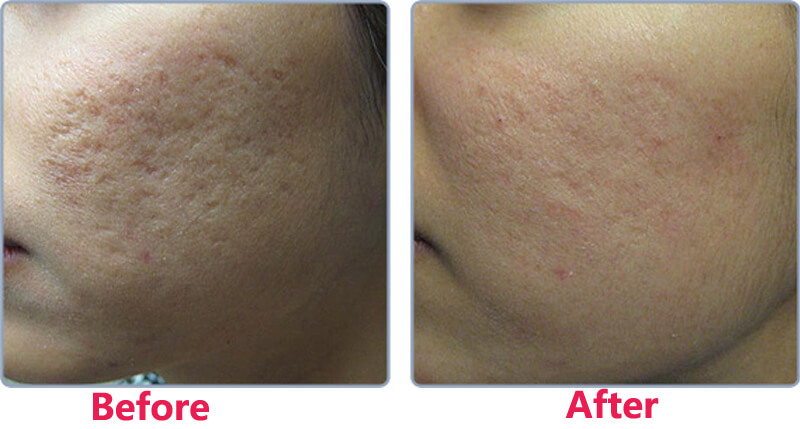 Post-treatment care after CO2 skin laser treatment
1. Try to keep the wound clean and unbandaged after treatment and disinfect 1-2 times a day.
2. Clean with water after scabbing, but avoid using hot water and strong cleaning products.
3. Apply a medical mask to hydrate and promote skin repair.
4. Moisturise and protect the skin from the sun after the scabs have fallen off. Avoid swimming, sauna and excessive exercise for a week.
5. Eat a light diet, avoid spicy and irritating foods, and avoid drinking alcohol.
There are also contraindications to CO2 fractional laser treatment, such as severe diabetes, high blood pressure, pregnancy, breastfeeding and allergy to light, etc. After CO2 fractional laser treatment, there is a certain recovery period, so patients need to pay attention to the protection of the wound surface and take good care of it.