Advantages Of Our Picosure Laser Machine
Author:baishilf Time:2022-02-09 10:28:16
Picosure laser machine is very pupular and effective in the skin problems treatment. It mainly remove tattoos, pigmentations, wrinkles, shrink pores, etc. Our company Bestview is a professional picosure laser machine manufacturer in China. With more than 15 years of experience in the laser manufacturing, our company has established our own R&D laser department and our laser labratory.
In this post, we will share our picosure laser mahcine advantages for you to know more about our machine. 
The working theory of the picosure laser machine:
Super Picosecond is a new type of laser that lets dermatologists remove tattoos more completely than ever before. The main difference between Super Picosecond laser tattoo removal and other digital removal methods is speed. Older types, such as the Q-Switch, release energy in a single nanosecond – that's a billionth of a second. You probably think that's fast, but Super Second is even faster. It can release the same amount of energy as a Q-Switch laser in a picosecond, which is a trillionth of a second. It's the fastest laser in the world of dermatology.
1. South Korea imported 7- joint articulated arm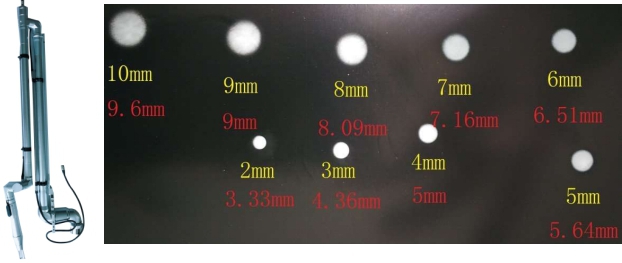 Yellow numbers" shows the set value of spot diameter on the articulated arm
"Red numbers" shows the actual value of spot diameter after operation
2.PTP mode, LP mode, SP mode optional 
Global innovative technology PTP mode, transforming traditional single-pulse laser into double-pulse laser, emitting two nanosecond pulse lasers within 100 microsecond intervals.

3.Whitening and rejuvenating for Long-pulse mode.

4.Flat-top hat beam mode, Uniform energy density.
Flat-top output mode, achieves uniform energy distribution, does not generate local hot spots, can be effectively absorbed by the target pigment base, and avoids normal skin from being injured.