Exfoliative CO2 Fractional Laser Effect
Author:baishilf Time:2022-07-22 14:04:07
The effect of exfoliative fractional CO2 laser skin resurfacing machine in the treatment of acne pits is good. It is currently recognized that the effect is very good, but it cannot be solved once and requires multiple treatments.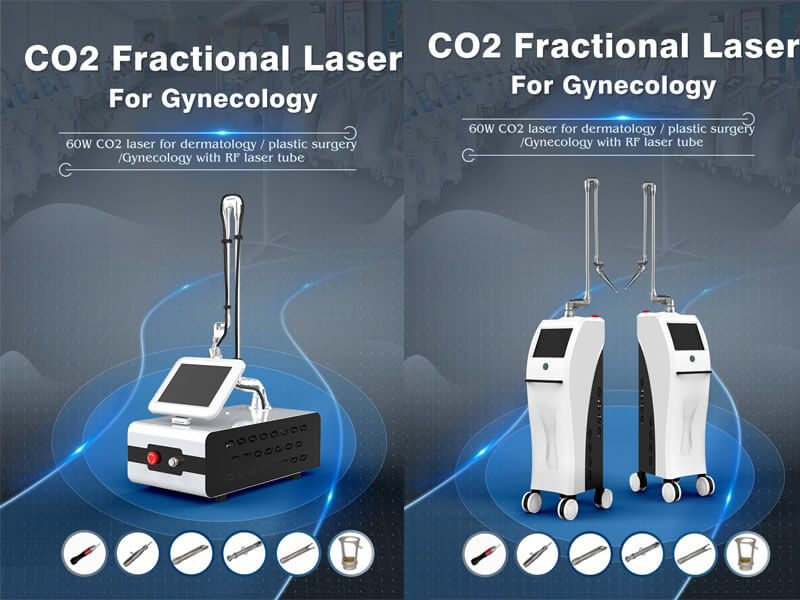 Bvlaser Bestview is a professional CO2 fractional laser machine factory supplier, we have best CO2 fractional laser scar removal equipment on sale.
Principle of exfoliative CO2 fractional laser
1. Exfoliative laser resurfacing is used to treat skin signs of photodamage, which increases with age and is most prominent in light-skinned individuals. Exfoliative laser resurfacing reduces wrinkles, dyspigmentation, vascular changes, and sagging skin by exfoliating the epidermis and part of the superficial dermis and inducing collagen remodeling in the deeper dermis.
2. Thermal diffusion may form obvious scars during photoaging treatment with CO2 laser abrading. If laser grinding treatment is to be performed, the principle of selective photothermal action must be followed, and the depth of thermal damage must be strictly controlled. The pulse time of CO2 laser is shorter than 1ms, the penetration depth of skin tissue is 20μm, and the thermal damage can be controlled within 100μm. within the organization.
3. The energy threshold of CO2 laser gasification tissue is 5J/cm2. If the laser energy density is lower than this threshold, it only plays a heating role and cannot achieve gasification. Both the energy and pulse time of the new ceramic waveguide CO2 laser are suitable for laser ablation.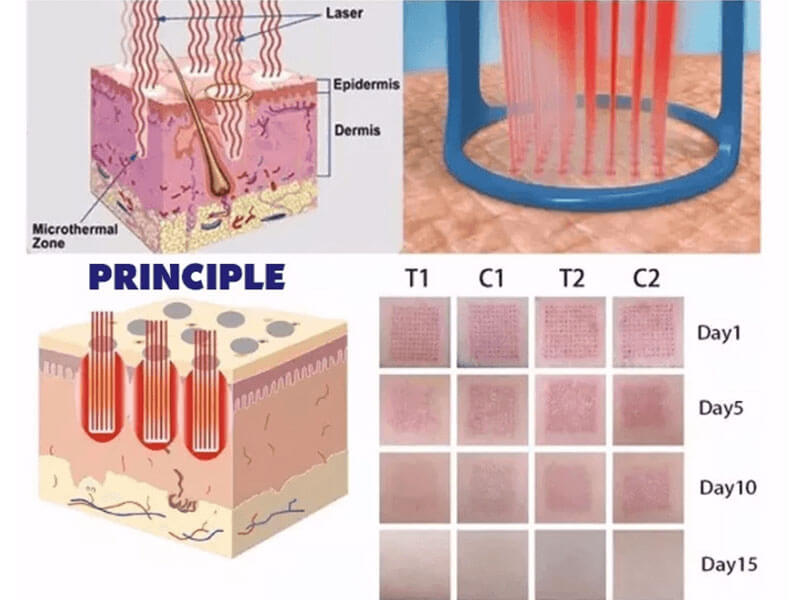 What is the process of Exfoliative fractional laser treatment?
Before the treatment, the doctor will give an appropriate amount of topical anesthetic for topical application for about 30 to 40 minutes. During the treatment, the patient may feel a slight tingling sensation. After the treatment, a cold compress will be applied to reduce the symptoms such as erythema and edema after the treatment, and at the same time help the recovery.
After the operation must pay attention to the following points
1. After the treatment, it is normal to have redness, swelling, burning sensation, and even exudation. Do not touch the area with your hands to prevent bacterial infection.
2. After the operation, spray growth factors and anti-infective drugs every day. For cleaning, you can gently wipe with normal saline, but do not wash your face until the scab is removed.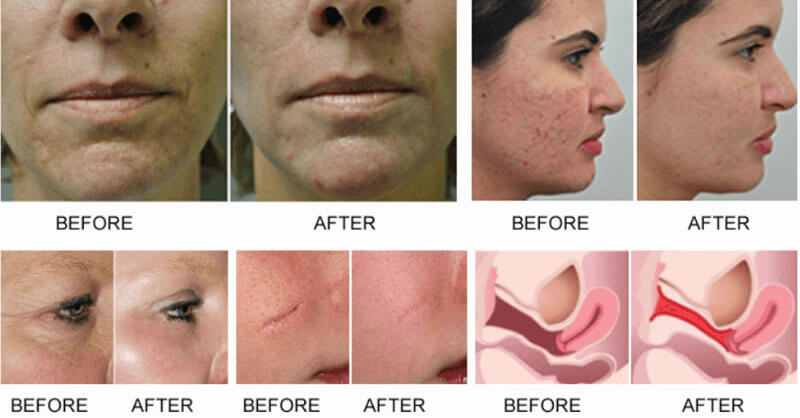 To sum up, exfoliative CO2 fractional laser treatment is still very good, it is recommended to go to a professional medical institution for treatment, and pay attention to postoperative recovery.
If you want to know CO2 fractional laser machine price, welcome inquiry!