Best Picosecond Laser Tattoo Removal Machine For Your Choice
Author:baishilf Time:2022-08-02 15:31:23
Best picosecond laser tattoo removal machine is a very popular method for skin whitening and rejuvenation, which is aimed at the pigment particles on the skin surface, and achieves the purpose of fading by destroying the melanin particles with high energy. Picosecond lasers are widely used, and some patients who have skin rejuvenation and freckle removal requirements will use picosecond lasers. The effect of picosecond laser treatment on freckle is very significant, because the target site is the pigment particles or pigment cells in the skin, and the damaged site is the pigment particle, so there will be no scars after treatment.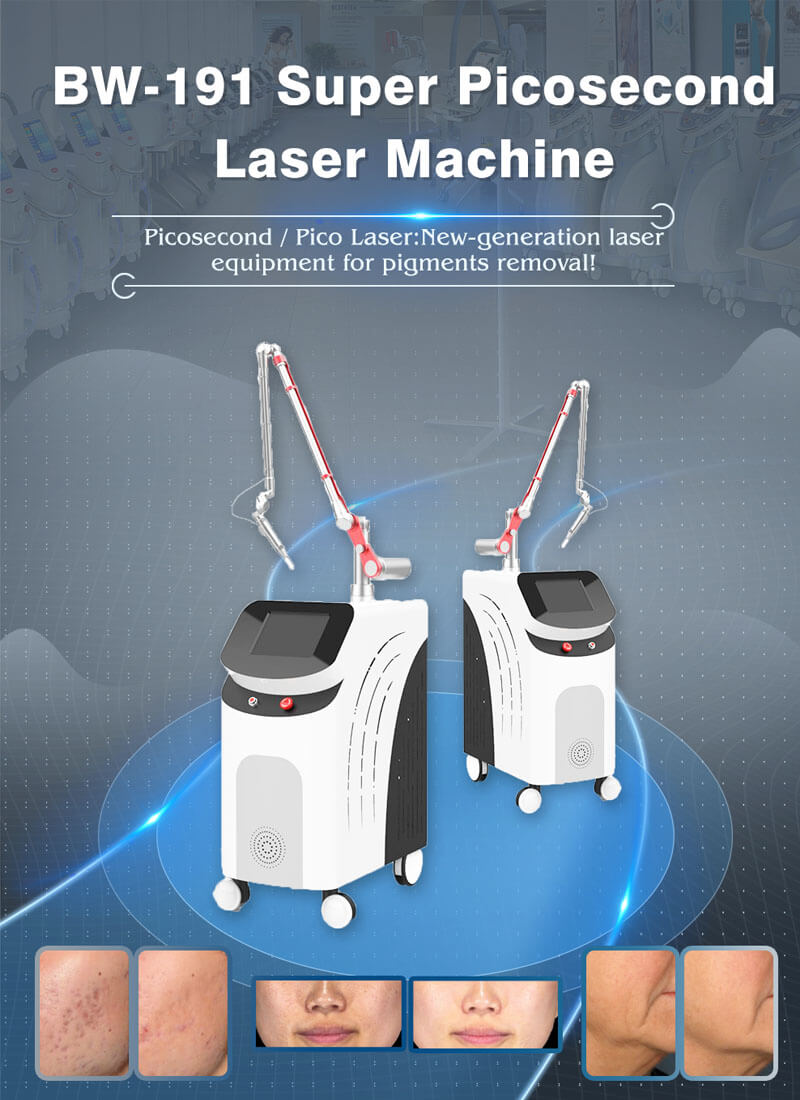 Bvlaser Bestview is a professional picosecond laser in laser beauty equipment supplier, we have picosecond laser machine for sale.
Picosecond Laser Tattoo Removal Machine Treatment Method
With more precise and faster energy, picosecond laser machine can remove skin problems without damaging normal skin tissue, stimulate the proliferation of subcutaneous collagen, and make the skin young, delicate, healthy and shiny.

Treatment Effect Of Picosecond Laser Machine
Piocsecond laser tattoo removal machine can achieve the functions of whitening, firming and lifting of the whole face skin, and at the same time it can also dilute wrinkles, remove pigment, and dilute scars. It is a new skin beauty and maintenance method.
Precautions
1. Clean the skin before treatment and do not wear makeup for projects.
2. The skin within the treatment has not been exposed to the sun.
3. Have not done laser, microdermabrasion, fruit acid peeling and other beauty items within a week.
4. Allergic to light or can not do during pregnancy.
Suitable for the People
Facial spots such as freckle, pigmentation, sunburn, chloasma, Ota nevus, fine lines on the face and eyes, tattoos, acne marks, etc.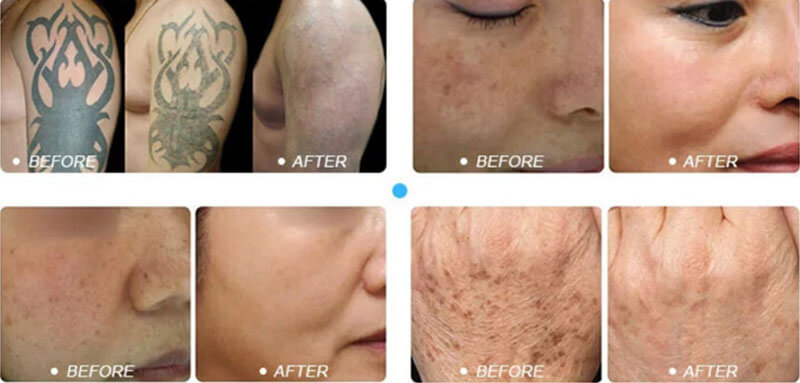 Advantages of Best Picosecond Laser Tattoo Removal Machine
The treatment time is short, the recovery is relatively fast, there is no wound and no damage to the skin, and the effect can be used for firming and freckle removal, and the effect lasts for a long time.
So, if you are considering to buy a new picosecond laser in laser beauty equipment and wondering which one to choose, I think Bvlaser Bestview is an excellent choice.