Questions about Cryolipolysis fat loss
Author:baishilf Time:2023-02-28 14:19:20
Cryolipolysis fat freeze slimming machine is the use of triglycerides in the human body, under the low temperature of five 5 degrees Celsius into a solid, designated parts of the fat cells after the cold to reach the low temperature, triglycerides from liquid into a solid, crystallization after aging and die one after another, through the new into metabolism out of the body, the body fat gradually reduced, through this to shape.
Bvlaser is a professional cryolipolysis fat freeze slimming machine factory manufacturer, we have 360 cryolipolysis machine for sale.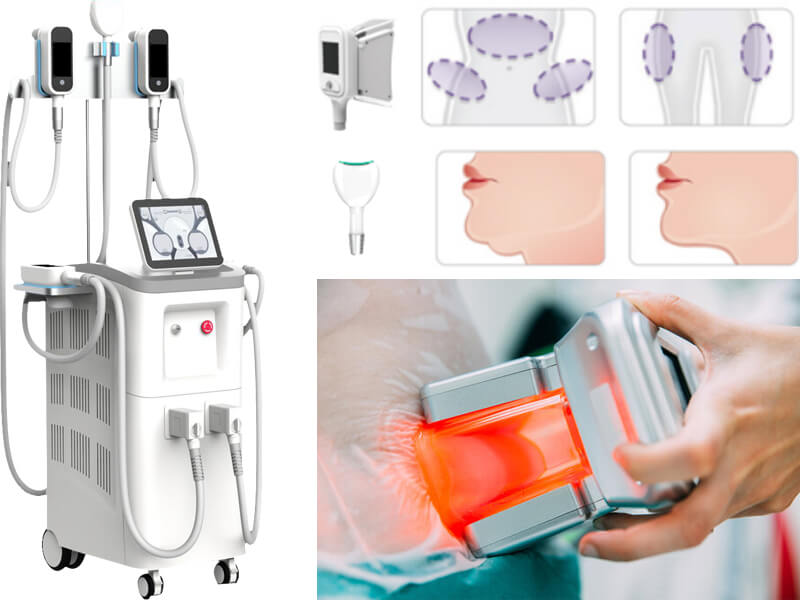 Cryolipolysis fat loss process
A specific material is applied to the frozen area and then the coolsculpting cryolipolysis treatment tip sucks in this cotton-clad fat, which is a little hot for the first ten minutes and immediately freezing afterwards. Some people feel a slight pain and then no sensation for the next few minutes. From the feedback cases, the most outstanding advantage of fat loss cryolipolysis is that it is painless and non-invasive, the process does not require anesthesia injection, no bleeding and no recovery period. It truly satisfies people's desire to slim down while lying down.
Cryolipolysis Precautions
Doctors remind that the temperature of the fat loss cryolipolysis machine must be controlled and not too low, otherwise it will still hurt the skin.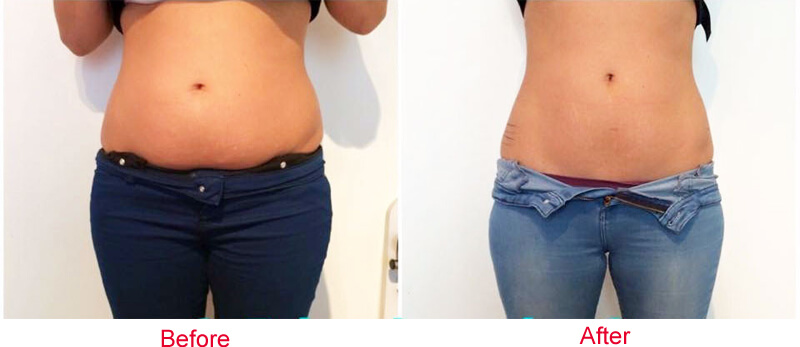 Questions about Cryolipolysis fat loss
1. Which part of fat can be reduced by Cryolipolysis and how much can be reduced at one time?
Cryolipolysis can reduce subcutaneous fat and can reduce more than 20% of the probe inhalation at one time (individual differences).
2. When did Cryolipolysis start to be used in clinical treatment and where is the approved indication in China?
Cryolipolysis has been used in clinical treatment since 2009 and the approved areas in China are the abdomen and waist.
3. Will I see the results immediately after Cryolipolysis?
No. After cryolipolysis, the results will start to be seen in about 1 month, and the results will be obvious in 2-3 months.
4. Is Cryolipolysis officially approved by the State Food and Drug Administration (CFDA)?
Cryolipolysis is currently the only non-invasive fat reduction device that has been triple approved by the FDA, the CE mark of the European Union and the CFDA of China.
5. What is the temperature of Cryolipolysis treatment? Will it affect the treatment area?
The cryolipolysis probe draws in fat cells using negative pressure suction like cupping and extracts heat from them.
6. Will there be any rebound after Cryolipolysis treatment?
No. Because the number of fat cells is basically stable in adulthood, the reduction in the number of fat cells is irreversible, so the curves created by cryolipolysis will be retained for a long time.
7. Can I lose weight with Cryolipolysis?
No, it cannot. This is because cryolipolysis reduces the number of fat cells, but the weight of these fat cells is very light. Cryolipolysis should therefore be seen as a body contouring treatment, achieving an overall improvement in appearance.
8. Approximately how many spots are needed to achieve good results with Cryolipolysis in one area?
Starting from 4 spots, the doctor will give you a professional answer according to your specific situation when you see him/her.
9. How are the cells that have undergone cryolipolysis treatment and crystallised and died out of the body?
This process takes about 2-3 months, which is why it takes 2-3 months for Cryolipolysis to show very good results.
10. Can I receive repeat Cryolipolysis treatments on the same day in the same area?
A second treatment on the same area, 1 month apart, will give better results when combined.
11. Can I have Cryolipolysis during my menstrual period?
Yes. It is not contraindicated during menstruation, but many female consumers experience discomfort during their period itself. Cryolipolysis can take up to an hour to treat a spot, and maintaining a fixed position may increase discomfort.
12. Can Cryolipolysis treatment cause coldness in the uterus?
No. Cryolipolysis is performed on the subcutaneous fat layer and does not reach the internal organs, so it does not cause coldness in the uterus.
13. Who should not have cryolipolysis?
Contraindications to cryolipolysis: cryoglobulinemia, cold agglutinin disease, paroxysmal cold haemoglobinuria.
14. Can cryolipolysis be performed during breastfeeding?
No, as the flattening of the gel pad and the freezing process may stimulate lactation.
15. Can I have cryolipolysis after liposuction or lipolytic injections?
Yes. Cryolipolysis can be done as long as there is a volume of fat that can be inhaled into the probe, but it is important to note that there should be a gap of at least 1 year between surgical incisions before cryolipolysis can be done.
16. Will the area be uneven after Cryolipolysis treatment?
No. There will be a process of fat re-deposition in the treated area and no unevenness will occur.
17. What are the adverse effects during Cryolipolysis treatment?
There may be pulling and pinching sensations, chills, tingling, irritation, pain and cramping during the treatment. However, the discomfort will subside when the treated area loses consciousness.
18. What are the adverse effects after the cryolipolysis treatment?
Immediately after the procedure there is redness, hardening, transient heat and slight bruising around the treatment area, tingling and irritation. However, these symptoms will subside naturally. Redness, bruising and swelling; pressure, abdominal cramps and pain, itching, skin irritation, tingling and numbness may occur 1-2 weeks after surgery. Numbness may persist for up to a few weeks after treatment, but will eventually subside on its own.
19. What can be done about adverse reactions to cryolipolysis treatment?
Cold packs, hot packs, corsets and stretching exercises may be used. If sleep is disturbed, neuroleptic drugs or sleeping pills are recommended before bedtime.
20. Can I get frostbite from Cryolipolysis?
No. Cryolipolysis has a patented Freeze Detect monitoring system that actively monitors the patient's body temperature and regulates cooling to the target temperature to prevent frostbite from occurring. The unique patented gel pad also protects the patient from frostbite during the treatment.