Our Diode Laser Hair Removal Machine Introduction
Author:baishilf Time:2022-02-09 11:27:19
Laser hair removal is always the basic service in most of the beauty spas because this is the common problem that women have. There are many different kinds of machines that can do hair removal treatment. But what is the most effective machine to remove the hair permanently and painlessly? 
The first machine is our 808nm diode laser hair removal machine, this machine is professional for the hair removal and the treatment is permanent and painless. 
Characteristics of 808nm Diode laser:
1. Safe permanent hair removal on all skin types
2. No pain, very comfortable during the treatment
3. Suitable for any unwanted hairs on areas like face, arms, armpits, chest, back, bikini, legs, etc
4. It also has skin renewing and skin tightening at the same time.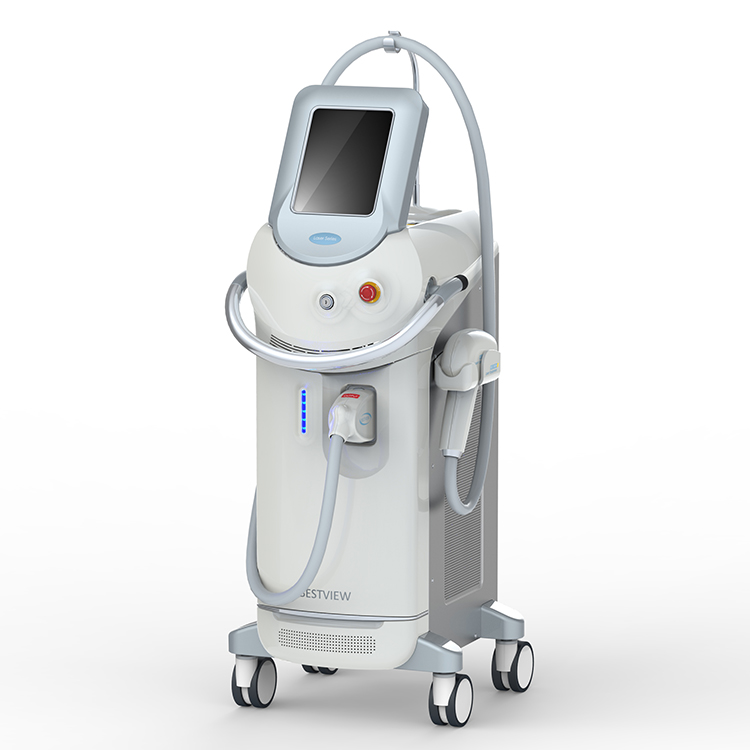 The second machine is our three-wavelength diode laser hair removal machine, this machine has three wavelengths 755nm, 808nm, 1064nm. Below are the applications of different wavelength:
755nm: It's suitable for light-colored and thin hair, this wavelength aims to remove the hair on eyebrows, upper lip, etc.
808nm: It's suitable for almost all hair types, it can remove hair on various body parts, making hair removal rapidly and permanently.
1064nm: It's suitable for dark hair removal. this wavelength focuses on the treatment areas like the scalp, armpits, bikini line, etc.
The last machine is our 1200W diode laser hair removal machine, the power is higher and equipped with a cooling plate. So there's no pain in the treatment. Below is the advantage of 1200w diode laser hair removal machine.
High output power 1200W, provide sufficient and stable energy to achieve better treatment effect
Best quality "USA-COHERENT" imported laser generator,
Equipped with special Skin Cooling Plate, it can cool down in time to bring customers a comfortable treatment experience
Big spot size 30mm*30mm for fast hair removal of all hair colors and skin types
Painless and Permanent result