How To Remove The Tattoo Completely
Author:baishilf Time:2022-02-09 13:55:35
When tattoos were particularly popular, many people would tattoo one to make themselves look cool. Tattoos have many styles for your choosing, such as eyebrow tattoo, eye line, lip liner, eyelid tattoo, etc. However, with people being mature, they prefer to remove those puerile trails.
Portable laser tattoo removal machine
can meet all kinds of requirements and bring you a wonderful beauty experience.
Bestview a
tattoo removal machine manufacturer

 
in China, the tattoo removal machine is always hot selling, because the tattoo is becoming and more popular these years. This post we will share how to remove the tattoo completely, and the waht precautions you should pay attention to after the treatment.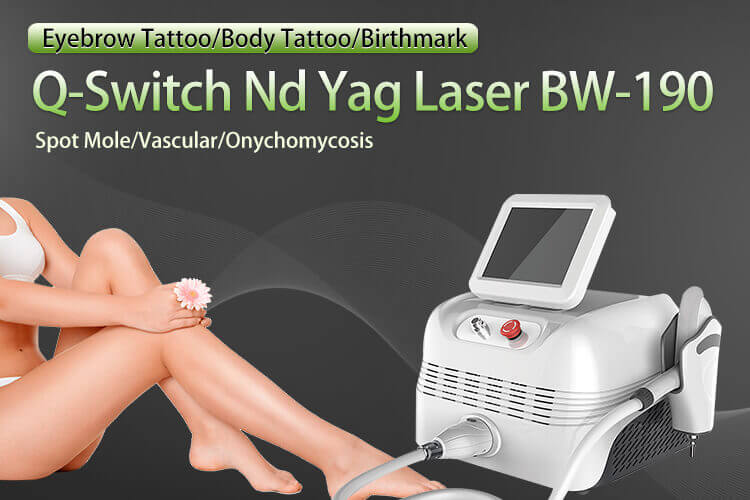 Tattoo Removal Treatment theory:
Portable laser tattoo removal machine uses the theory that the specific wavelengths (532nm, 1064nm and 1320nm) of the laser will be absorbed by specific pigment. The specific pigment after absorbing the high energy of the laser could cause them to swell and explode to partial fragments, and then these fragments will be shot out of the body, and the other pigment fragments will be removed by your body's immune system some time. Because the normal skin absorbs little energy induced by laser at the wavelength of 1064nm,1320nm or 532nm, the laser could selectively target and destroy tattoos or pigments while leaving and won't bring damage to the normal tissue. The treatment is safe and convenient without downtime and side effects.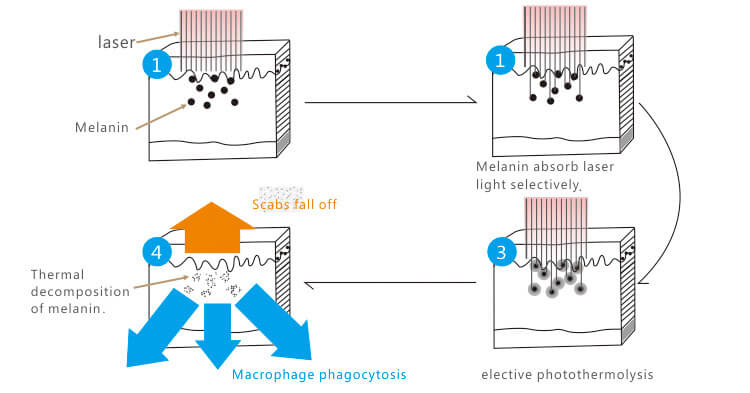 Portable laser tattoo removal machine has three probes:
1064nm prob is mainly used for the dark colored pigments like black, brown, green, etc;
532nm prob is mainly used for the brightly colored pigments like white, yellow, etc;
1320nm prob is mainly used for facial whitening or treats vascular disease.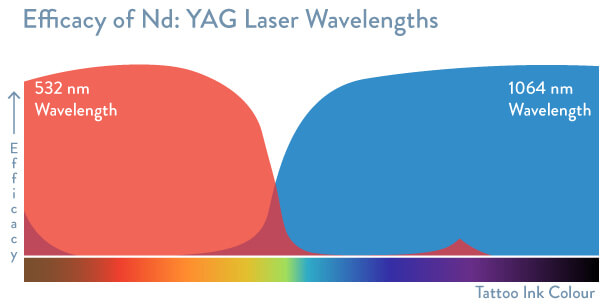 Tattoo removal precautions after treatment:
Avoid food and beverages with pigment, such as chocolate, coffee, cola and so on.
The treatment area will be vulnerable within three days after treatment so use gentle cleansers instead of rubbing vigorously.
Try not to use the cosmetics that are stimulating to the skin and keep the treatment area well moisturized. 
After treatment, there may appear slight bleeding and scabbing which will fall off naturally in several days and shouldn't be torn up by hand.
Both spicy food and seafood are prohibited.
Swelling may appear irregularly according to the different skin features of different patients, on which phenomenon ice compress can play its role.
Skin is sensitive to sunlight after the operation is just finished so please pay attention to sun protection for three to six months after treatment.
Avoid soaking and excessive sweating within two days after treatment.
Keep away from hot water as well as sauna within seven days after treatment. 
It is best to avoid smoking and drinking for several weeks before and after treatment.
The treatment button should always be pressed by hand.
When there is an error, the system will show message to the operator, at which time please stop any operation.
Adjust the energy from low to high frequency, during which consult patients about their feelings for fear of harm.
The continuous working time of this machine shouldn't exceed 2 hours, 8 hours/day at most.
Portable Laser Tattoo Removal Machine Treatment Video:
TAG:  Portable Laser Tattoo Removal Machine