High tech beauty picosecond laser
Author:baishilf Time:2023-04-13 14:00:43
Picosecond, or one trillionth of a second, picosecond laser beauty machine, in fact, refers to a laser with a picosecond-level pulse width, which is 90 times faster than a conventional laser! It improves pigmented skin with its fast and powerful ability to directly break up melanin particles (blemishes, acne marks, tattoos) and drain them out of the body through the skin's lymphatic drainage. In addition to shattering pigment particles more effectively, it also stimulates deep collagen regeneration (fine wrinkles, acne pits). And most importantly, picosecond laser treatments are non-invasive. Simply put, picosecond laser dermatology can rejuvenate the skin, remove blemishes, fade melanin and remove tattoos.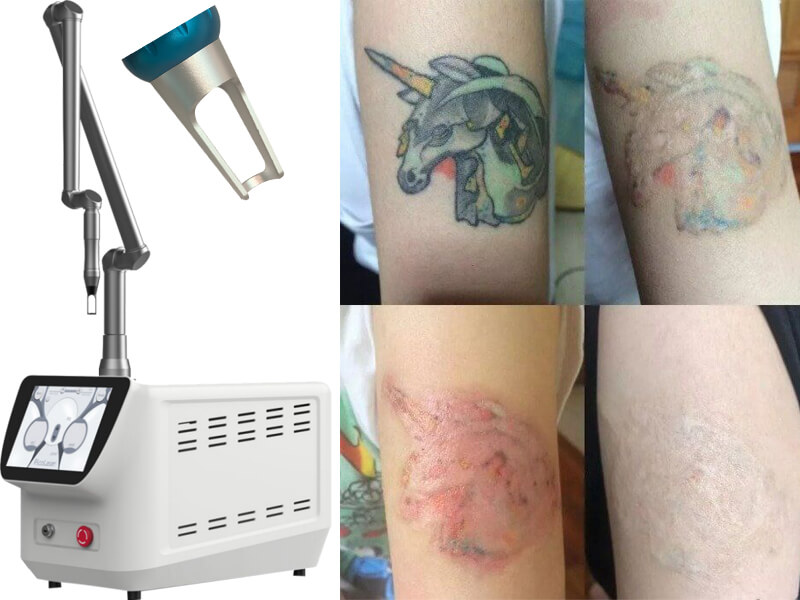 Bvlaser is a OEM picosecond laser portable factory manufacturer, we have picosecond laser machine for sale.
The speed of picosecond laser machine
Picosecond laser treatment is 90 times faster than conventional lasers! Honeycomb picosecond: picosecond mode + honeycomb mode (1 picosecond = 1 trillionth of a second), conventional laser: nanosecond (1 nanosecond = 10 millionth of a second). In terms of spot and pigment removal, the traditional picosecond is measured in nanoseconds, which is now in turn more than 90 times faster than nanoseconds. The faster the speed, the weaker the effect of converting light into heat, producing almost no photothermal effect, the less likely it is to spread to surrounding intact tissues, the less stinging the treatment will feel, and the damage to the skin will be negligible to non-existent.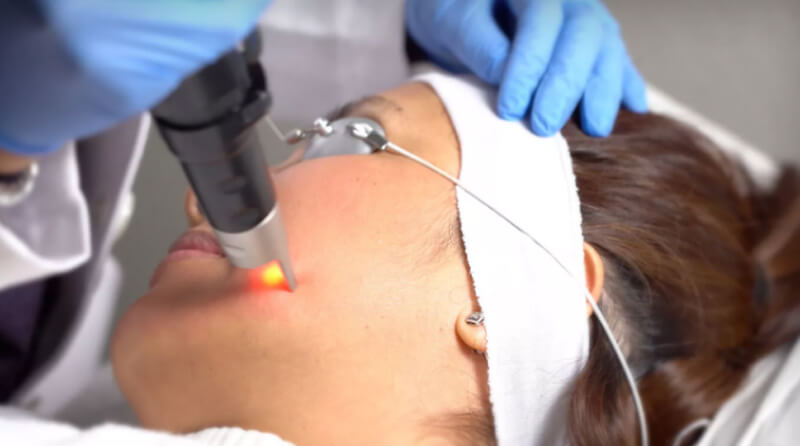 The comfort level of picosecond laser treatment
The picosecond laser treatment is nearly painless, with zero damage and no recovery period. For example, before the launch of the picosecond, the best laser was the Q-switched ND YAG laser, which was also very effective in removing blemishes. However, before treatment, you had to apply a surface numbing cream, and you could not get wet for three days after treatment. Unlike the picosecond laser, there is no pain and no damage because it is fast. The redness and swelling are minimal and fade quickly within 2 hours after treatment, with little to no crusting and decrusting. There is no scarring or discolouration.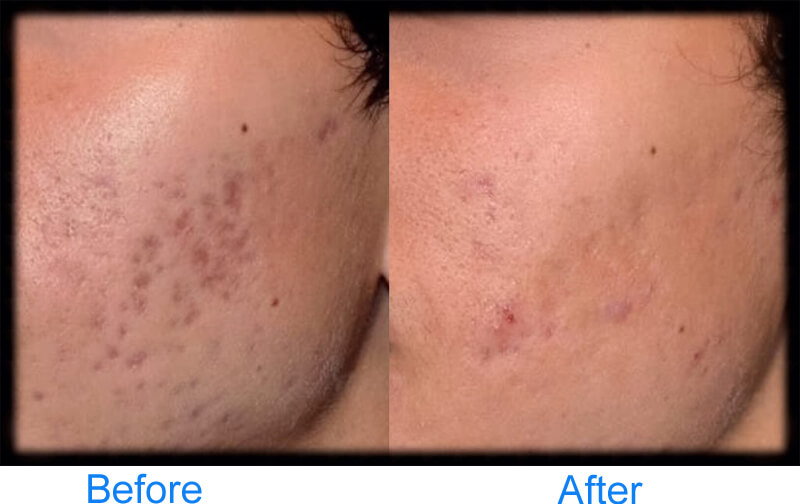 Number of treatments with picosecond laser
If we compare the original pigment particles to rocks, the traditional Q-switched laser can break these rocks into pebble size, while the picosecond laser can break them into fine sand, so the pigment fragments are absorbed more efficiently.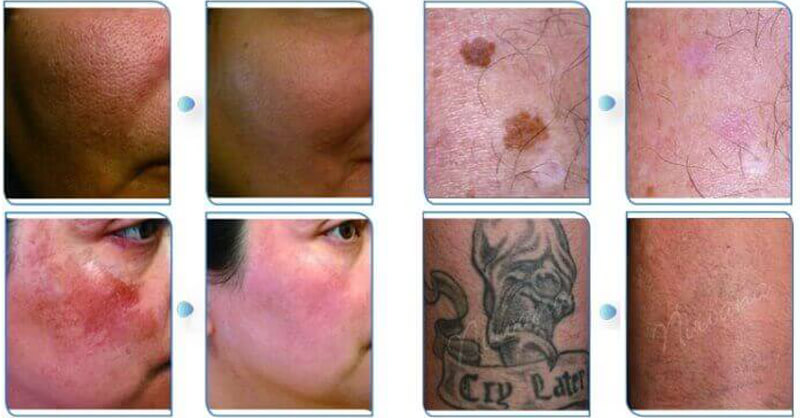 Benefits of the picosecond laser
1. Efficient removal of melasma, freckles, age spots, sun spots, stretch marks and other spots.
2. Comprehensive removal, short time, fast metabolism, higher removal rate and shorter treatment course.
3. Removal of acne marks (concave scars), timely repair to guide the healthy reconstruction of the skin and restore smoothness.
4. Picosecondlasercan produce small shock waves in the skin, which can start the repair mechanism and regenerate the skin, thus improving skin quality, refining pores, removing blackheads, improving oil secretion and making the skin tender and delicate.