You have to know the information of the Q-switched laser
Author:baishilf Time:2022-02-09 14:56:06
       You have to know the information of the Q-switched laser
       Q-switched laser technology is the general output of the laser energy is compressed into a narrow pulse width of the launch, so that the peak power of the light source can be increased by several orders of magnitude of a technology.
       Currently Q-switched lasers have many wavelengths, the main use of beauty salon Q1064 & 532, Q694, Q755 and other transfer,like the Q-switched Nd Yag Tattoo Removal Laser BW-191 from BESTVIEW Medical Technologies.It has received a lot of praise of beauty salons  since it was developed , it is not only good quality, safety, and no side effects, after treatment, there is no impact on normal life.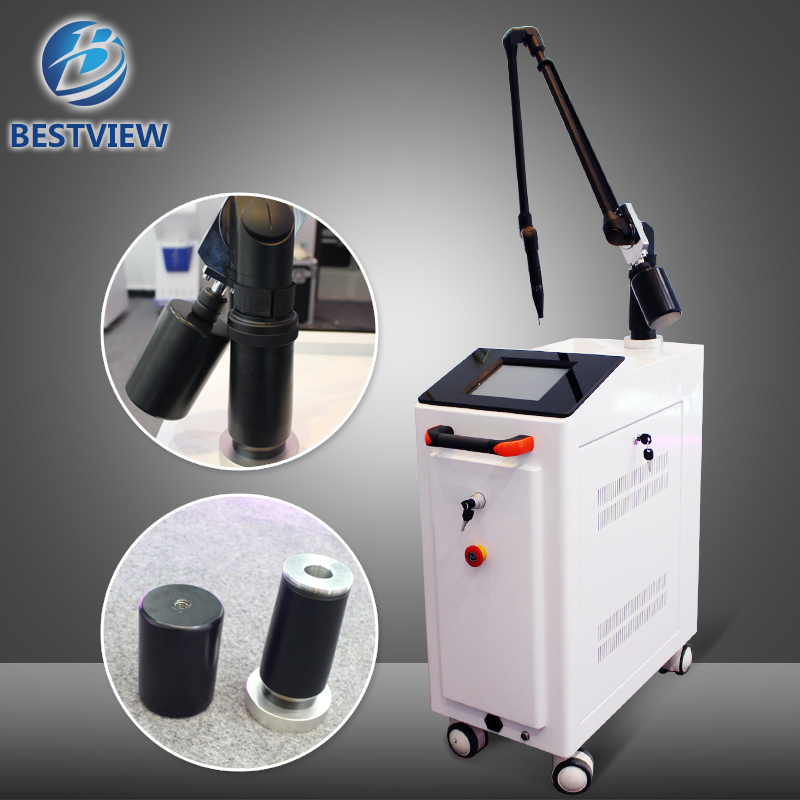 The treatment principle of Q-switched laser.
       Using the principle of photo-induced blasting, the high-energy instantaneous emission of laser is concentrated, so that the fixed-wavelength laser can penetrate the epidermis instantaneously to reach the diseased tissue in a very short time, the corresponding color group absorbs the light energy and explodes rapidly. The color base will gradually fade to disappear, while the surrounding normal skin tissue does not absorb the fixed wavelength of the laser so almost no damage.Different wavelengths of the laser will be different colors or pigment absorption,the wavelength of Q-switched Nd Yag Tattoo Removal Laser BW-191 is Q1064 & 532,it can act on many pigments, and no harm to the skin.
       what problem can the Q-switched laser solve ?
       Treatment of freckles, Ota, tattoo and lip line, eyeliner, port wine stains, the treatment of sunspots, seborrheic keratosis, spot nevus, coffee spots, inflammatory pigmentation; Ito nevus, Mongolian spot, blue mole; , Melanosis, some pigmented nevus.Based on the characteristics of different human skins, BESTVIEW has done a lot of research on curing pigmentation problems throught laser for all kinds of patients. The research results of BESTVIEW that Q-switched Nd Yag Tattoo Removal Laser BW-191 can effectively treat these skin problems
       The treatment effect of the Q-switched laser.
       In general, from the user feedback of many Q-switched Nd Yag Tattoo Removal Laser BW-191,we can know that Ota, freckles, senile plaques laser treatment effect is very good, but not all of the pigment diseases can be eliminated with a laser. Such as Oriental woman the most common chloasma (commonly known as liver spots), are generally in a dynamic change, the laser treatment will usually appear again after even worse. Freckles or age
spots treatment is good, but if you do not do sun protection, may also relapse.

         The advantage of the Q-switched laser.
       1, Selective treatment, does not damage normal skin;
       2, Treatment time is short, work, life, learning no effect;
       3, No side effects and sequelae;
       4, Efficient security.
         BESTVIEW believe in providing distinctive dedicated disciplined, industrious service to our clients and customers, never forgetting that the past is only a picture of the future as we strive to achieve even better service and superior quality products by not resting on our past glory, but working harder to be the leader in medical & aesthetic devices Manufacturing.