Picosure Laser Machine Tattoo Removal Treatment
Author:baishilf Time:2022-02-09 10:48:49
Laser tattoo removal is very common now, it makes the tattoo removal very easy. But there are also differences in the tattoo removal by using different lasers. The best laser for tattoo removal is picosure laser, its tattoo removal effect is better than other traditional laser.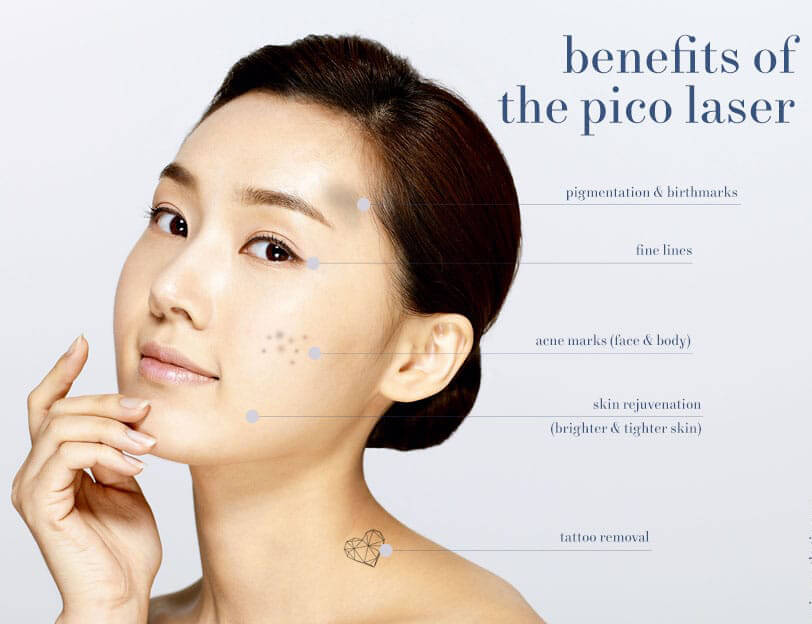 Bestview is a professional
picosure laser machine
manufacturer in China, we have our own R&D laser department that can custom the laser wavelength and energy according to the customer's requirement. 
The revolutionary PICOSURE laser machine. It's the world's first picosecond laser and the only advanced tattoo removal laser with PressureWave technology. This is currently the most advanced laser treatment available for safe and effective tattoo removal. Traditional lasers (like the Q-Switched) use heat to break down tattoo ink. Instead of building up heat, the PICOSURE delivers energy so rapidly (in trillionths of a second) that the tiny particles that make up tattoo ink vibrate and shatter, without burning surrounding tissue. Less heat means less tissue damage and discomfort.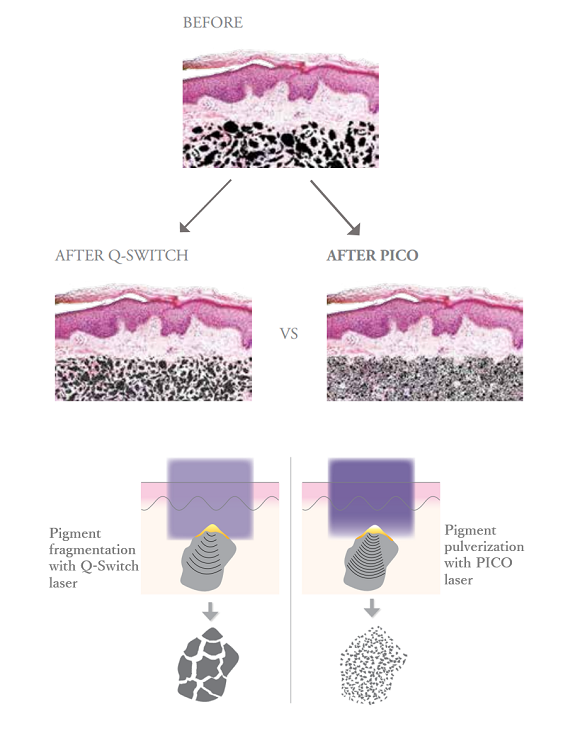 This unprecedented advancement in laser technology safely and effectively erases tattoos with fewer treatments and better results. Even tattoos that have been treated previously but failed to clear can be removed.
PicoSure works on all colours, including difficult ink colours, such as blues and greens, as well as previously treated tattoos. Fewer treatments, faster recovery time and impressive results (​You will typically require twice as many Q-Switched laser treatments).
2. What are the advantages of the picosure laser?
2.1 Shorter time, faster speed.
It is much faster than a conventional nanosecond laser, and the faster it is, the greater the instant damage it does to melanin, and the shorter the stay, the less heat damage it does to the skin.
2.2 The honeycomb lens can make the energy more concentrated.
As the energy is concentrated, the particles of pigment shattered by the picosecond laser are more easily absorbed and metabolized, and the honeycomb lens also stimulates collagen regeneration, so it can also do the picosure acne scars treatment to repair scars and weaken wrinkles.
2.3 Unique wavelength, very good melanin removal effect
The benefits brought by the unique wavelength are: the effect of melanin removal is obvious, the number of treatments can be shortened, and the safety is high. For example, the doctor said that those colored tattoos can't be removed, but the picosecond laser is okay. The original purpose of its development is to remove tattoos.
2.4 Don't worry about the anti-black effect
The traditional laser is to destroy melanin by thermal energy, which can cause wounds and even black. Now the picosure laser uses 755nm laser to generate impact and pressure on the skin at high speed, shatter melanin, melanin is excreted through metabolism, and wounds. The picosure laser re-distributes the laser light through the honeycomb instant lens, which can also promote collagen proliferation and treat pores and fine lines.