CO2 fractional laser in aesthetic medicine
Author:baishilf Time:2023-04-27 13:33:21
The CO2 fractional laser is a gas laser with a wavelength of 10600nm, which works in a fractional mode, based on the principle of focal photothermal action. With many microscopic treatment holes produced by the specific laser, while the tissue around the microscopic holes remains intact and its facilitates rapid recovery from trauma. The main treatments are pigmented skin diseases, skin keratinisation, hyperplasia and other skin diseases.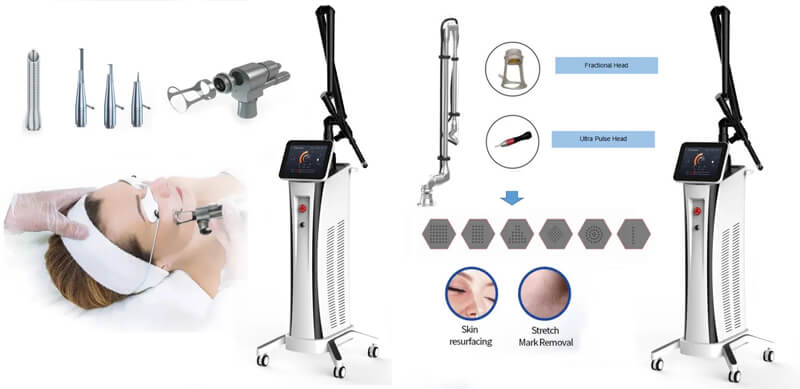 Bvlaser Bestview is a dermatology CO2 laser machine factory manufacturer, we have the best CO2 fractional laser machine sale.
The CO2 fractional laser treatment process
The CO2 gas is used as a medium to produce a laser with a wavelength of 10600mm. The beam emitted by the laser acts on the skin tissue and through the strong absorption of laser energy by water, it can form microscopic holes on the skin with a diameter of 0.12mm and up to 2mm in depth, thus forming a large number of tiny micro-invasive areas and heat accumulation areas on the skin, which can form a zonal vaporisation of the pigmented tissue on the epidermis.
The accumulation of heat in the dermis can produce an immediate contraction of skin collagen and stimulate collagen production for a long period of time. At this time, the normal tissue between the post-traumatic micro-pores and the micro-pores produce thermal bridging, which initiates the skin trauma repair mechanism to produce a large amount of collagen renewal and achieve the reconstruction of the dermal framework structure, and new collagen will continue to be produced for 2-6 months, which is essential for facial contour sculpting, wrinkle reduction It is also effective in sculpting facial contours, reducing wrinkles, improving skin texture and smoothing acne scars. At the same time, this fractional treatment allows the skin wound to heal in a short period of time, naturally repairing defective and damaged tissue to produce healthier new tissue.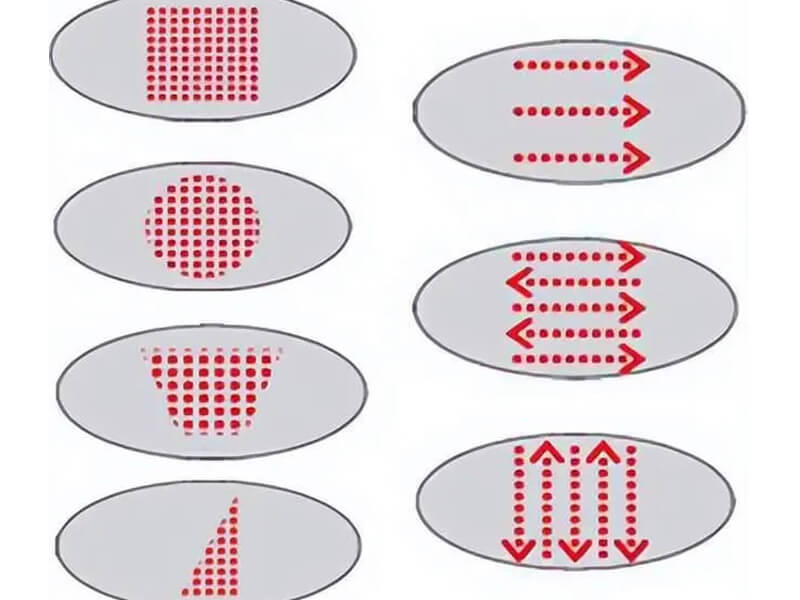 CO2 Fractional Laser in Burn Plastic and Reconstructive Surgery
The CO2 laser skin resurfacing machine system uses a high-energy laser to create orderly conical holes in the skin, which can effectively stimulate collagen growth and sufficiency. The contractile repair of the conical holes results in firm, delicate and elastic skin. Avoiding the shortcomings of traditional cosmetic lasers, it has thus attracted widespread attention from clinicians and has been promoted for use.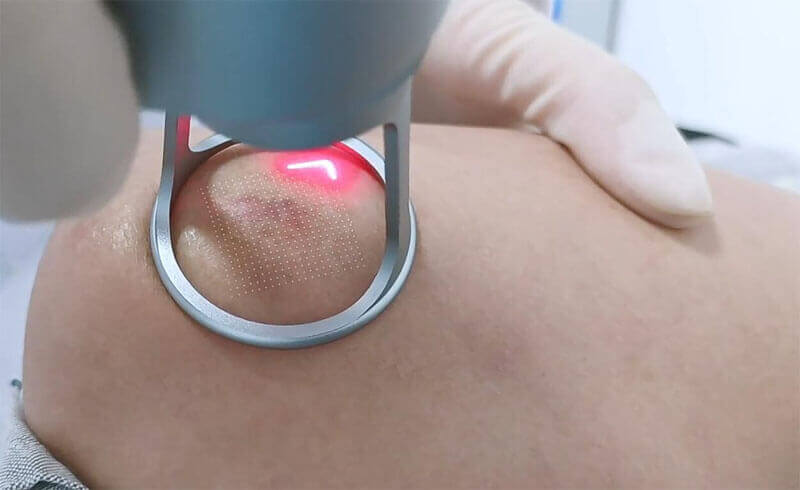 CO2 laser application areas
1. Wrinkle removal – e.g. hands, neck, face, periorbital, orbital wrinkles, stretch marks, headlines, etc.
2. Scars – e.g. trauma, surgery, acne scars, etc.
3. Removal of sweat duct tumours and sebaceous adenomas.
4. To improve skin pigmentation abnormalities such as chloasma, age spots, freckles, photo-aging and enlarged pores, as well as to thicken the dermis.
5. Treatment of warts, moles, acne, actinic keratosis, seborrheic keratosis, etc.
6. Treatment of nail fungus, plantar warts, nail fungus and other hand and foot diseases (optional function).
7. Treatment of gynaecological disorders such as vaginal laxity and urinary incontinence (optional function)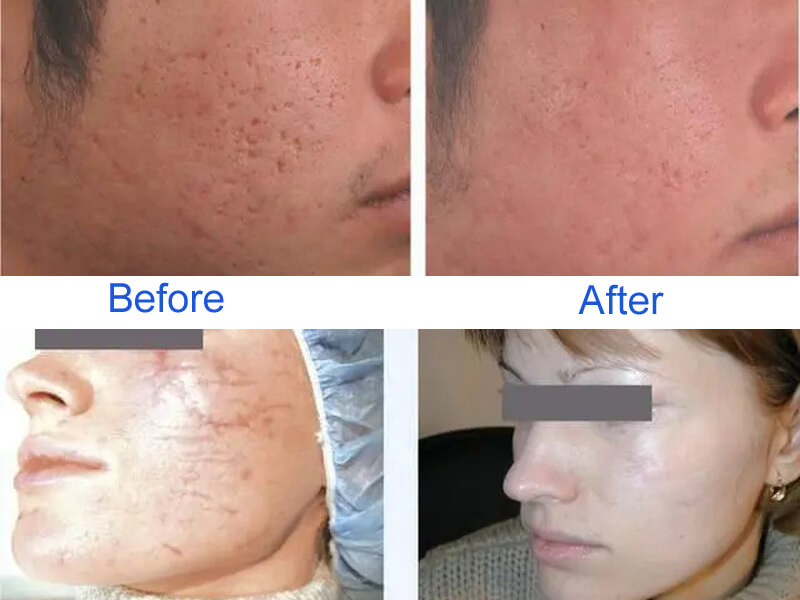 Precautions after CO2 treatment
1-3 days after treatment: The redness and swelling of the skin will gradually subside and the surface will start to crust over. Avoid touching water until the scab has fully formed (about 1 to 3 days). After the scab has formed, you can wash your face with water, but avoid overheating the water and be gentle when washing your face.
4-6 days after treatment: The scab will start to peel off. Be careful not to pick the scab off with your hands in advance, but let it fall off naturally. Avoid wearing make-up (including sunscreen/separation/foundation) until the scabs have completely peeled off. If necessary, use topical medication for 7 days as prescribed by your doctor.
Avoid using products with scrubbing and exfoliating properties for 2 weeks after treatment.
If you want know the professional fractional CO2 laser machine price, welcome inquiry!